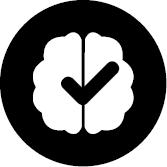 Have a Clear Rationale – Create an Impact Strategy as an Approach
Very often Video for Change initiatives ask actors or communities to contribute their time or their resources to support a project. These actors and communities need to know there's a well-formed strategy behind the initiative in order to make informed choices about their contribution.
Defining your impact strategy is an important collaborative process that involves those you want to benefit from your initiative. Knowing what your video needs to achieve will help shape the way you create, present, and distribute your video.
Questions to ask include:
Why are you choosing video to achieve Social Change?
Why are you using a specific Video for Change Approach?

Why are you choosing to work with(in) a specific community?

What kind of social change do you see happening as a result of your video?
Ideally everyone involved is on the same page, this means you need to communicate openly and clearly about all matters concerning your initiative.