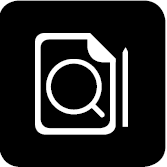 The research and design stage of your Video for Change initiative is a great entry point to engage the community or individuals you want to work with. You might already be living in the community you want to work with, or you'll be a Video for Change practitioner coming in from outside. Whatever your background, the process of information gathering, synthesising, formulating of ideas and creative design are all opportunities for engagement.
Research and design within Video for Change can be a rich process of shared learning and empowerment creating impacts that can lead to a powerful and compelling story.
This method of collective research and working with various communities to developed new insights is well demonstrated in the making of Highrise by documentary filmmaker Kat Cizek. The below video illustrates the forms of engagement they undertook, including hiring and training community members as researchers.