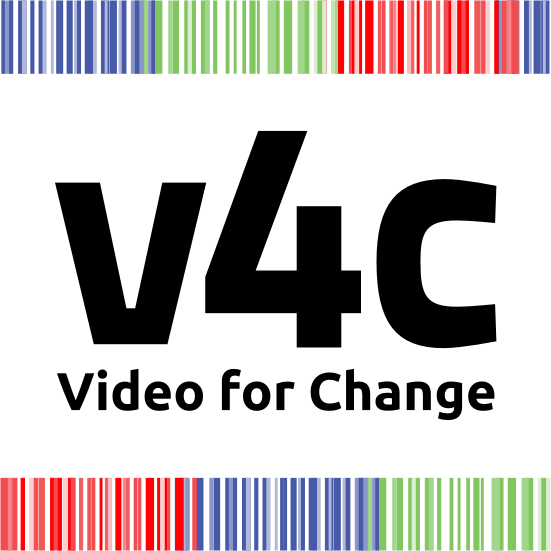 For several decades now, video has been considered an especially powerful medium for circulating ideas, visions and discussions that frame and challenge social, political and environmental issues.
The increasing availability of cameras has democratised video production, meaning more people are able to tell their own stories. Simultaneously, opportunities for both online and offline distribution have also continued to grow, making diverse stories accessible to more people.
While there are many communication technologies that allow us to tell our stories, we think video has some special features that make it a particularly powerful medium for social change:
It doesn't require reading/writing literacy.

It provides a rich picture by combining image and sound to make stories and places 'feel close' and intimate.

It supports dialogue and conversations across time and place.

It can be used as credible evidence and is an excellent tool for documenting both visual and oral testimony.

It has multiple distribution options: community screenings, television, cinema, film festivals and online.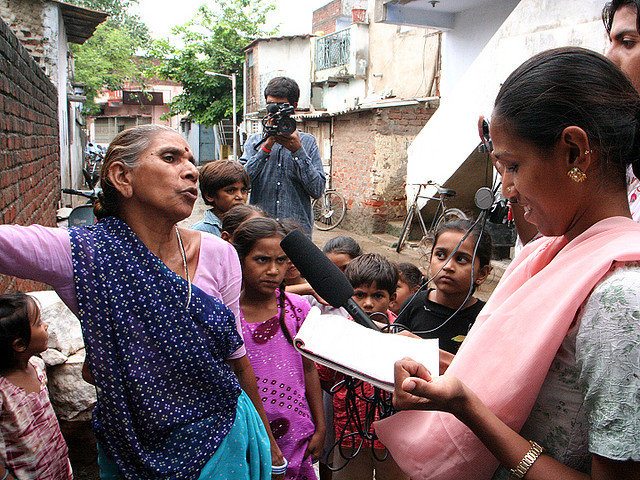 Stalin K. of Video Volunteers says that using video as a tool for social change is ultimately about "forging discourses on untold and underrepresented issues" and in this way change is an inseparable part of the video. Video Volunteers Director Jessica adds: "it's also a way to see a more equitable society because policymakers will have access to the needs and knowledge of communities." Used this way, video can represent groups of society whom might otherwise be unheard by politicians and policymakers.
InsightShare's definition of Video for Change focuses on collective and community empowerment. Their Participatory Video approach sees the video production process as a way a community can define their own empowerment goals and indicators. For InsightShare, the outcome of the production process is more than just the videos. Rather, it's about opening up spaces where communities can talk about issues and work collectively to address them.
While Video for Change practitioners can use varied approaches and techniques to create impact, two practices are common. The first is a preference for bottom-up or grassroots change. With a deep understanding of local contexts, a Video for Change practitioner doesn't examine issues and tensions in isolation or give preference to short-term gains (such as creating a popular or viral video). Rather, practitioners work towards longer-term gains that seek positive sustainable social change.
The second practice emphasises a broad and holistic understanding of what impact is. Video for Change practitioners focus on understanding how the process of production and distribution impacts people's lives and how this process and the content can catalyse deeper forms of engagement with a campaign, issue or social movement.
Video for Change highlights the importance of considering issues of power, participation and inclusion, accountability, and safety and security in designing for and assessing the impact of a video initiative. These considerations form a key pillar of this toolkit and can be explored further in Video for Change Values and Methods.