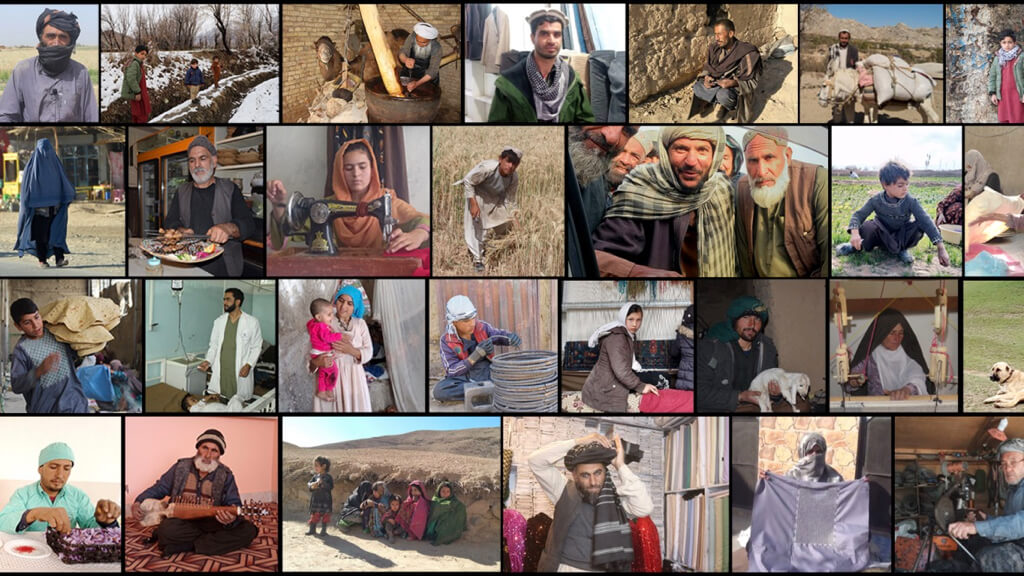 This post is co-written with Fasila
Earlier this year the Video4Change Network conducted its seventh learning session highlighting Fasila's on-going project Alive in Afghanistan (AiA), which covers unheard stories from provinces that have been out of media attention.
The session was facilitated by Fasila's Operations and Creative Lead Radi Dhan and AiA's Managing Editor Mohammad "JD" Jawad, and attended by Network members.
The Video4Change Learning Sessions are held bi-monthly and are facilitated by Network members. These sessions aim to share knowledge and resources among practitioners using video as a tool for change.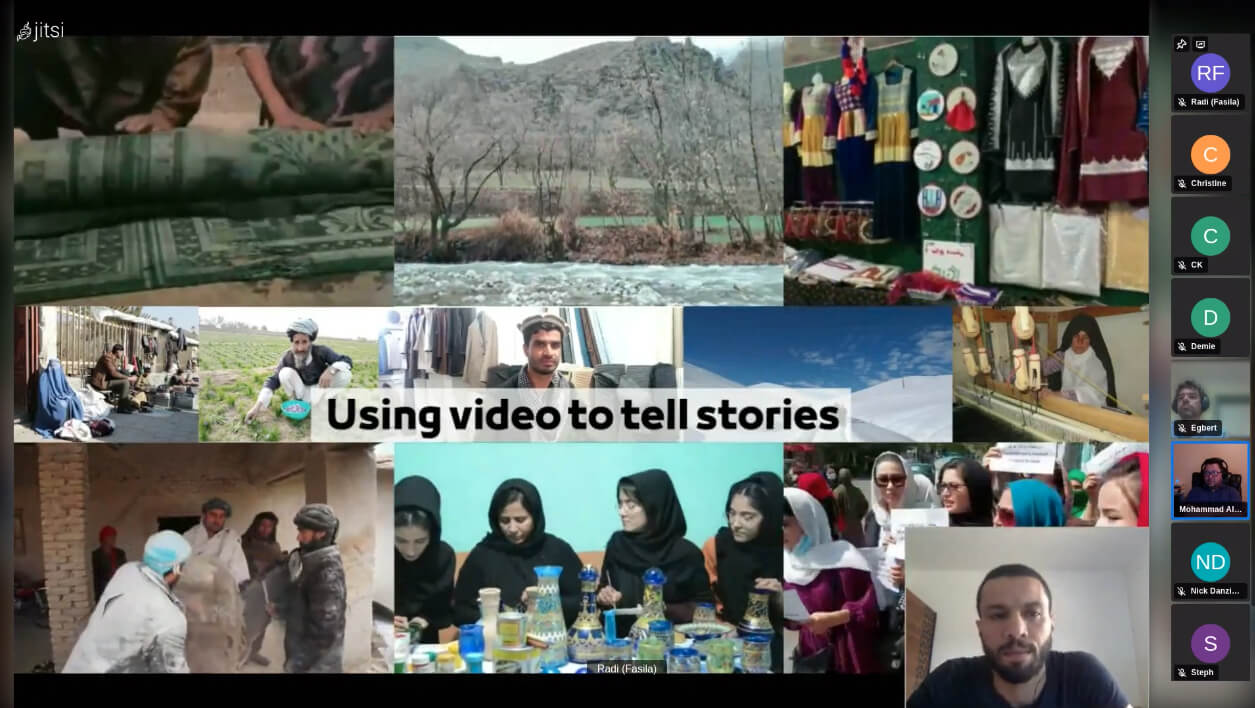 AiA started on August 15, 2021 when Afghanistan fell to the Taliban. By bringing the voices of local Afghans from the most isolated areas within the country to the international spectrum, AiA aims to make outsiders better understand and appreciate the culture and traditions of Afghans.
"We believe that stories will help introduce the different parts of Afghanistan. I find Afghanistan beautiful and diverse, and it is also complicated besides what they see in the everyday news," Dhan said.
"It is to make people throughout the world understand the culture of an Afghanistan that has always thought differently [compared to] those who live in urban areas. If we know what they are thinking and their way of life, we may in the near or far future be able to find a viable solution that will work for all Afghans," Jawad added.
Through engaging storytelling, the project raises the voices of those in rural areas and places their stories alongside the more visible lives of urban Afghans. Currently, AiA is composed of 12 reporters scattered all over the country. As part of AiA's goals to provide Afghans with a model for structuring a diverse news agency, the team ensures that at least 50% of its reporters are female. They also have a team of translators working for them.
AiA's correspondents are from some of the most isolated provinces in Afghanistan. Jawad emphasised how important it is to be present in these remote places. "One of the things that I didn't see is the voice of the local Afghans from faraway places, partly because of security…There are no human interest stories where the everyday lives of local Afghans are spoken about. Our mission is to bridge that gap. We want to create an understanding," he said.
Aside from human interest stories, AiA also publishes investigative reports, such as a recent story on the August 2021 Abbey Gate attack. The report revealed that doctors also saw gunshot wounds in civilians – contrary to military officials' claims – in the incident that killed more than 160 Afghans.
Navigating challenges
AiA's efforts have met many challenges. According to Dhan and Jawad, rough terrain and weather difficulties make access to remote areas difficult.
The reporters also risk harassment and other safety and security challenges, especially for female reporters. From August 15, 2021 to March 21, 2022, there have been 66 recorded cases of violence against journalists. "Journalist safety is a very big concern of ours. But since we produce human interest stories instead of political ones, the Taliban has no problem with that, and we want to keep it that way," Jawad explained.
Nevertheless, AiA still aims to produce female-centred stories and feature women resisting the Taliban. "We produce stories not just because of nice visuals, but because of the resistance of women against the fundamental position of the Taliban, such as in education," Jawad added.
Communication and internet connectivity also continue to be a challenge. "There is difficulty with transferring data. There are a lot of times when there is no or little internet connection. So we basically improvise. The reporter produces the videos and photos, puts these in a USB drive, and gives it to a driver [who drives] that USB to the assistant editor for uploading on Google Drive," Jawad shared.
Moving forward
Despite all these challenges, Dhan and Jawad are hopeful that the local reporters will be able to eventually own the project and become independent. Ensuring the project's sustainability and having local reporters exercise ownership over the project will require continuous on-the-job training as well as having the necessary tools. Currently, AiA is completely reader funded, but it is vital to find additional sources of funding to support improving and expanding AiA's model of reporting throughout Afghanistan.
If you would like to support AiA's work, you can make a donation to Fasila's Alive In project here. Fasila is also seeking volunteers for its board to advise and support Alive In as it grows inside and outside of Afghanistan.
Know more about Alive in Afghanistan through its website, Facebook, Instagram, Twitter, and YouTube.
Find more resources on Video for Change practices here.