One way to share completed videos with others is via Dropbox. We show you how to do this here.
Overview
Dropbox is a filesharing tool. To use it, you must first start an account with Dropbox before you can save files. You can share files and folders from your Dropbox account with other people, and they do not need to have Dropbox accounts to access the content you've shared.
Keep in mind that Dropbox is not a video site, it's a filesharing site. People will need to download your video files in order to watch them.

Cost
Dropbox is free for storing up to 4.86GB at the moment; these sizes are increased periodically.

Compatibility
There are apps for Dropbox for mobile devices including Android, iPhones and iPads (iOS), Blackberry and Kindle Fire.

Install
There are a few options for installing Dropbox on your mobile device. You can go to dropbox.com/mobile and send the app to your device.
On Android, you can also go to the Google Play Store, search for 'Dropbox' and install.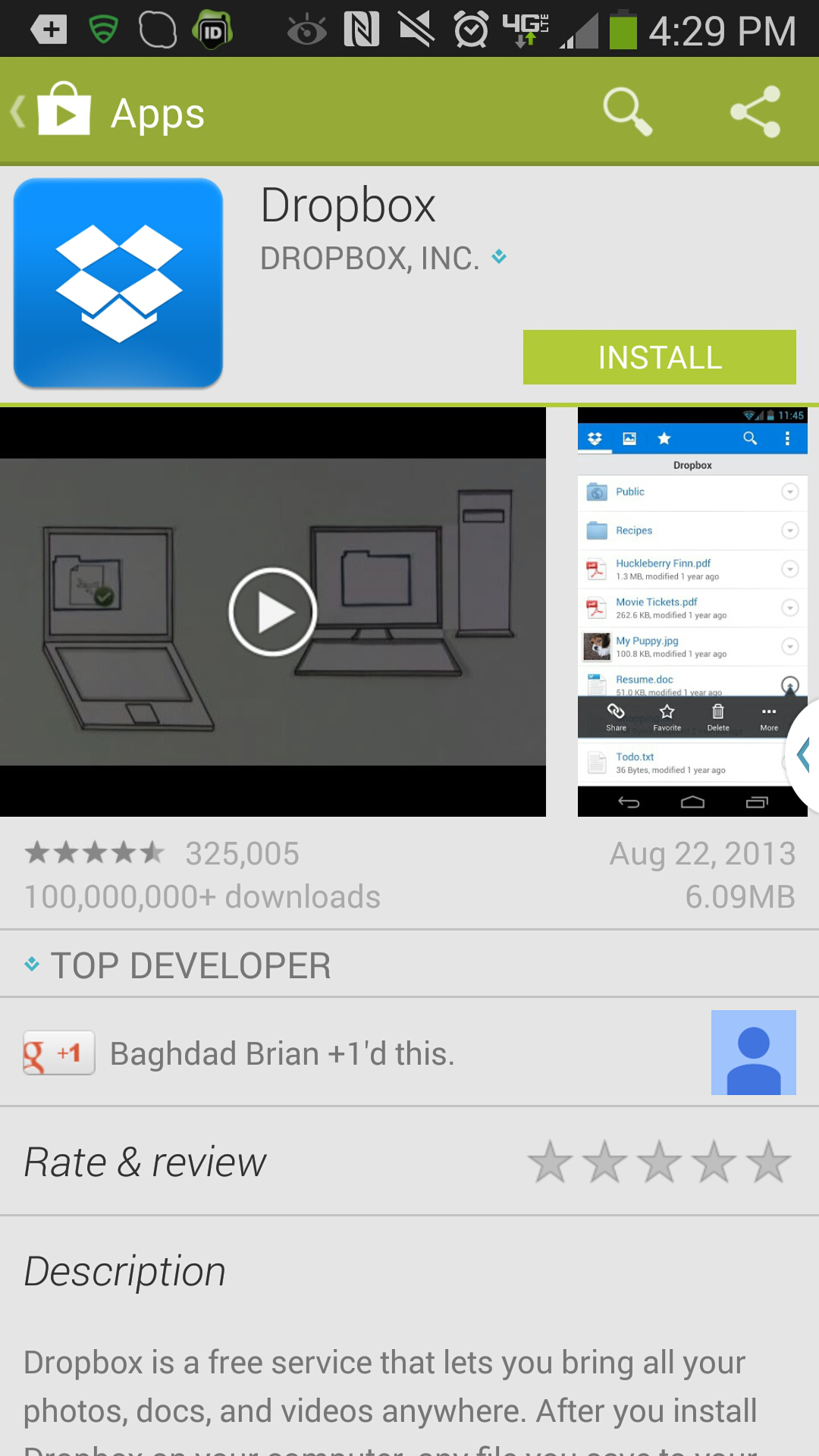 Set Up Account
You can set up an account online or on your mobile device. To create an account, you must enter a first and last name, a valid email and a password.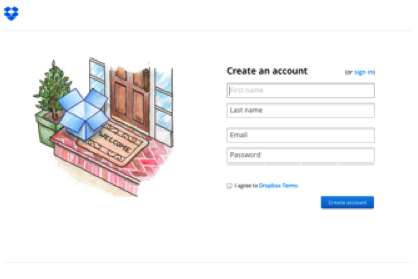 On a mobile device, the welcome screen will look like this. If you haven't set up an account, click on 'Sign up for Dropbox'. If you already have an account, just click on 'Sign in'.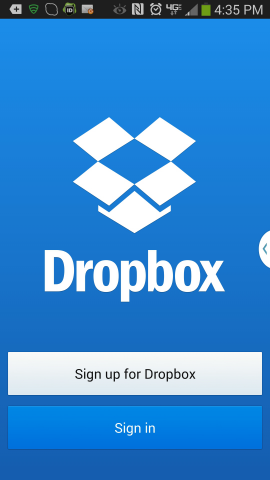 Upload Video to Dropbox
When you are ready to upload your mobile video, open the Dropbox app.
You'll need to open the specific folder where you want to upload the video. You can find it in the list of folders that you see on your home screen for Dropbox.

Once you are in the folder where you want to upload, open the options menu and choose 'Upload Here'.

You'll see the options 'Photos or Videos' or 'Other Files'. Select the one that will help you navigate to the video you have shot, and select the file.

You can upload more than one video file at a time. Tap on the items you want to upload. You'll see a checkmark appear on the thumbnail image for the video file. Tap as many files as you would like, and select 'Upload'.

Your files will upload to the folder you are in.

Deleting Video from Dropbox
In the same way you navigated to the folder you wanted to upload to, navigate to the folder where the file to be deleted is stored.

Once you are in this folder, click on the arrow next to the file you want to delete. You'll see a trash can icon, tap on this to delete the file.

Deleting your Account
To delete your account from the Dropbox website, visit: https://www.dropbox.com/account/delete
This does not remove your files from your own computer or the computers of people you shared files with.
Sharing Dropbox Files
Sharing Dropbox files is easy. On your mobile, just open Dropbox and navigate to the file you want to share.
Here, I'm navigating to the bottom video. I click on the arrow to the right of the title.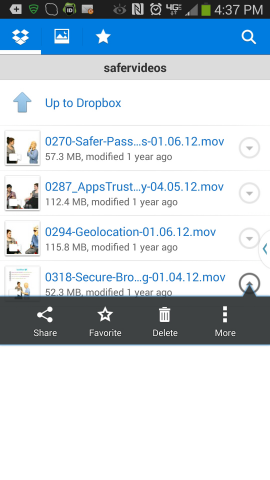 Click on the arrow next to the file and select 'Share'.
On my phone, you'll see I'm presented with many sharing options. Scroll through and choose how you want to share your video.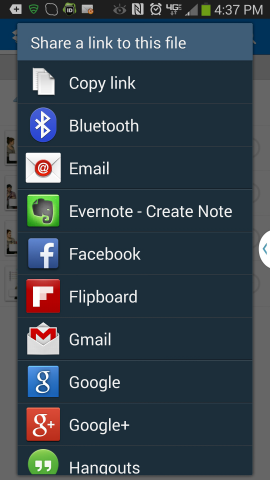 Select the service and you will be brought to a screen that includes a link to this file. You can send this message to whomever you would like to share with. Your recipients click on the link to download the file.
Here, I've selected to send the video via email. Dropbox populates the email with a https link, which will lead to the file's location on Dropbox.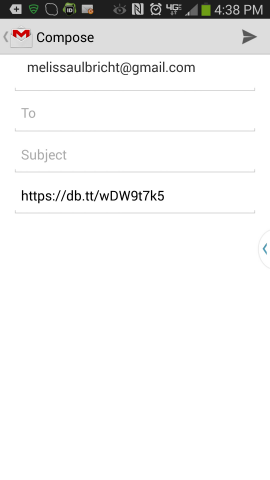 Using without Connectivity
Remember: you can only upload files to Dropbox when you have connectivity.