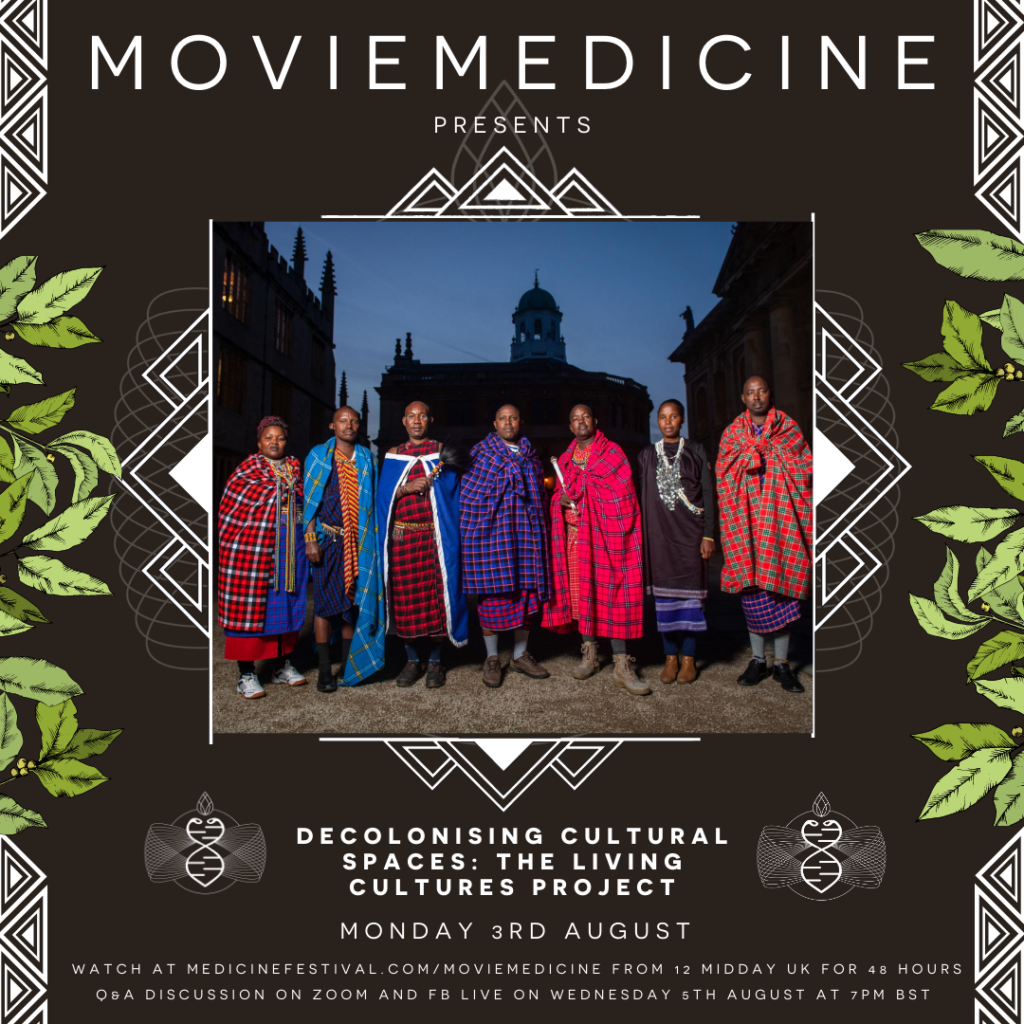 Video4Change partner InsightShare uses participatory video to protect the territories, languages and cultures of indigenous communities around the world.
In collaboration with Moviemedicine, the InsightShare initiated Living Cultures project, a growing movement across Asia, Africa and the Americas uniting indigenous communities across borders, will be screening its first film on Monday 3rd of August 2020.
About the Film
"Decolonising Cultural Spaces: The Living Cultures Project", is a full-length documentary produced by InsightShare, made by Zoe Broughton, coordinated by InsightShare, Oltoilo la Maa (Voice of the Maasai) and Oxford University Pitt Rivers Museum, in partnership with the Museum of Archaeology and Anthropology, Cambridge.
The documentary follows a delegation of seven Maasai representatives from Tanzania and Kenya who spend two weeks in the UK working alongside British museums to decolonise cultural spaces by making them aware of their colonial history and how this can be addressed responsibly.
MovieMedicine is proud to host the online film premiere of "Decolonising Cultural Spaces: The Living Cultures Project" on Monday 3rd August at 12pm midday (BST). The film will be available to watch for 48 hours at a time and from a timezone that suits you!
To watch the film, go to the website of the Medicine Festival and register.