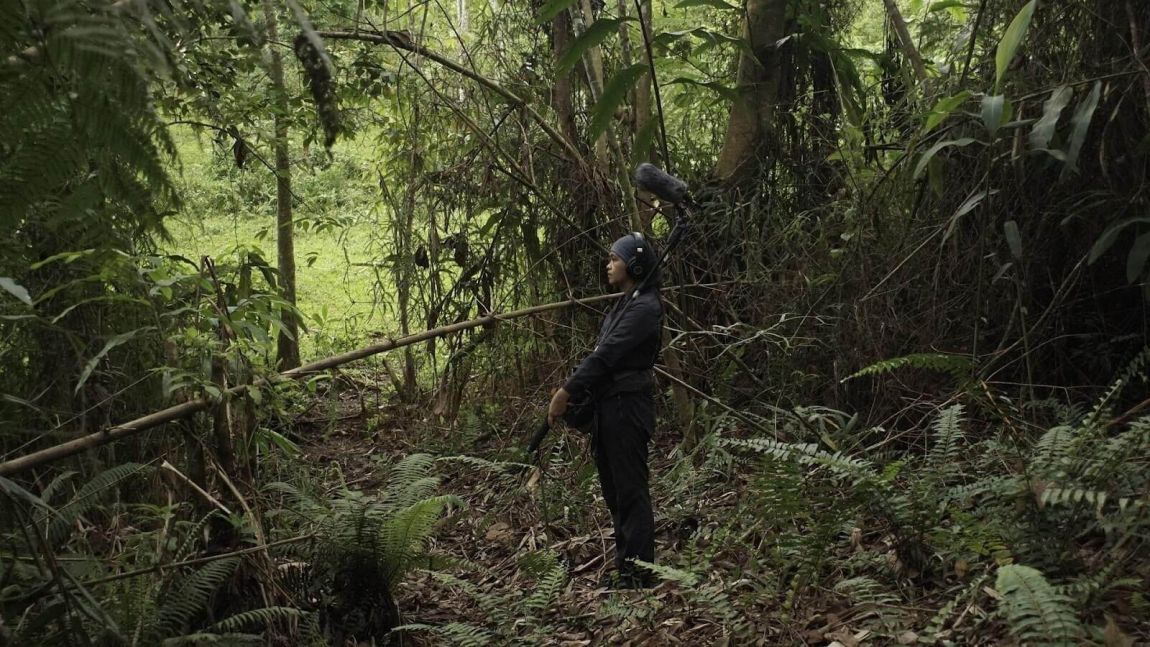 In this photo, impact producer Gladys Llanes conducts audio work for the film 'Bantay Bukid' (Forest Guards). Photo by Pia Duran, provided by Gladys Llanes.
A career in impact production is not an easy path. Securing funding and mitigating risks in film production are just some of the challenges in this line of work. But with growing opportunities for community mentorship and other positive changes in the industry, this career path can also be highly rewarding for anyone looking to create social impact through film.
In a guest blog post on EngageMedia.org, impact producer Gladys Llanes from the Philippines reflects on her work as an impact producer. Gladys is an alumna of EngageMedia's second Environmental Impact Lab in 2021, where she joined a cohort of filmmakers, video collectives, and campaigners using film to tackle environmental issues and exploring how to maximise their film's potential for social impact. The Impact Lab is based on the Video for Change Impact Toolkit, a comprehensive guide that helps Video for Change practitioners design for and evaluate social impact.
In her post, Gladys explains why she remains motivated to pursue her passion despite the challenges she continues to face:
Despite all the hurdles in my job as an impact producer, telling my mom that I am definitely not quitting feels right. Problems exist in any job, so why not face them in the job you're most passionate about? I'm a big believer in solutions, especially now that I'm seeing the environment around this industry evolving.
She also highlights the importance of her work in spurring social change:
Now more than ever, I believe it is important to create positive impact. As a creative, contributing to social impact through media production is the way forward. I cannot close my eyes and continue to live while denying that society needs fixing. I have to do something using my skills.
Read the full post on EngageMedia.org.