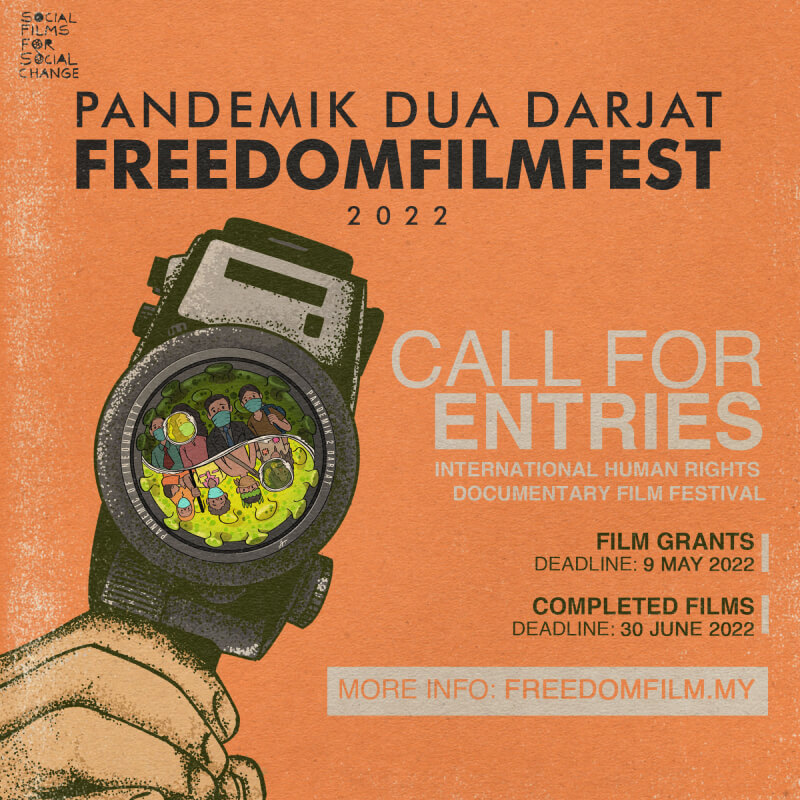 By Freedom Film Network
The Freedom Film Network in Malaysia is accepting submissions from filmmakers around the world for the Freedom Film Fest 2022, scheduled tentatively in September 2022. Completed films must be submitted by June 30, 2022.
With the theme of "Pandemik Dua Darjat" (Pandemic of Inequality), this year's festival highlights how the COVID-19 pandemic has exposed the inequality between the haves and have-nots, and between those in power and the disempowered. The festival aims to bring to light these double standards, and showcase inspiring stories of ordinary people's efforts to address inequality.
Freedom Film Fest is organised by the Freedom Film Network, a community and engagement-driven network of social filmmakers based in Malaysia.
The Network is also awarding grants to residents of Malaysia and Singapore to produce short documentaries and feature-length investigative documentaries exploring themes of inequality, corruption, and abuse of power. Activists and campaigners are encouraged to apply. The deadline for grant applications is on May 9, 2022.
For more information on submission guidelines and to submit applications, visit the following pages:
Freedom Film Network is a member of the Video4Change Network. Learn more about them here.