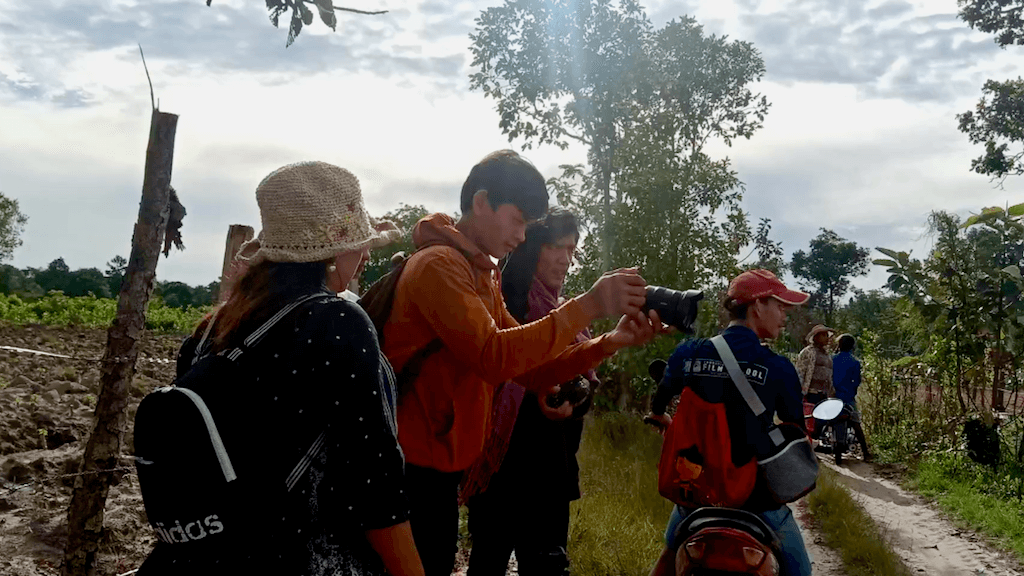 By Sunflower Film Organization
Eleven documentaries on health and environmental issues produced by indigenous Cambodian youth will be available on Cinemata from January to March 2023. The films were produced as part of the "Let's Document Cambodia" (LDC) initiative organised by Video4Change Network member Sunflower Film Organization (SFO).
SFO executive director Sithen Sum said the organisation previously uploaded documentaries on Cinemata in 2020, which resulted in impressive online reach compared to conventional video platforms.
"2023 will see us replicate this success model on Cinemata so more target audiences and stakeholders can comprehend indigenous issues, even from a distance",  he added.
Since 2019, LDC has been empowering Cambodian citizens and activists to produce documentaries without fear and bias through training and workshops conducted within a free, open, and encouraging network.
The 11 films, produced under the main theme of "Freedom of Expression and Access to Information," resulted from Docu Film Camps conducted in 2021 and Docu Colab in 2022, which aim to empower participants to use filmmaking to shine a light on local issues.
The 2021 documentaries focused on indigenous communities dealing with issues such as health education and forest and wildlife preservation, while the 2022 documentaries tackled climate change. Docu Film Camp participants underwent intensive filmmaking workshops and training for 10 days, whereas Docu Colab participants took on a three-month residency in Phnom Penh and a week of field shoots in Kampong Thom province. Most were indigenous youth from the provinces of Ratanakiri, Kratie, Kampong Thom, and Pursat, coming from diverse ethnic groups such as Jarai, Mel, Kouy, and Por.
The release of the films on Cinemata aims to introduce the documentaries to wider audiences and raise awareness of how indigenous voices matter to Cambodian society. As a follow-up program, SFO is also looking to engage the young filmmakers in an online Impact Talks session with Video4Change Network members by the end of the first quarter of 2023.
To learn more about the project, watch the recap video below: