This is a regular public update from the Video4Change Network, a consortium of human rights activists, journalists, trainers, and video practitioners who create and use video to effect social change.
Members of the Video4Change Network are kicking off 2023 by continuing to support community-led initiatives that empower grassroots movements in creating social change. This January update features hopeful and inspiring stories from communities across the globe, motivating Network members to carry on with the work of maximising the use of video for positive impact.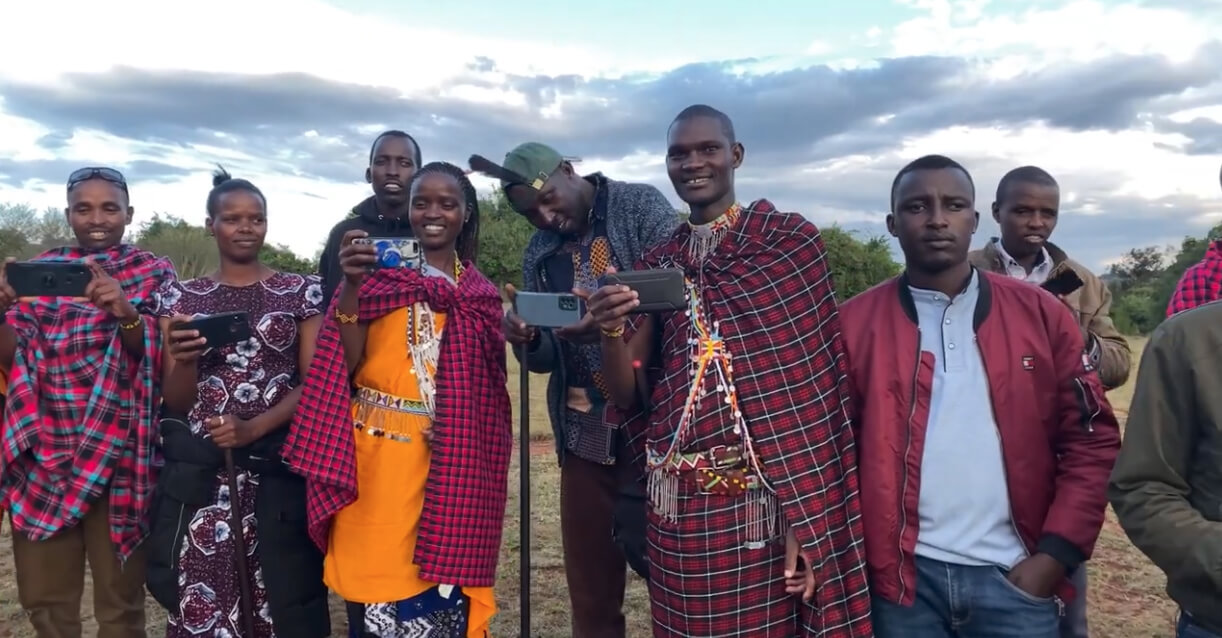 Screenshot from InsightShare video
Watch: InsightShare exists to shift the power
In this video, InsightShare looks back at 2022, a year when the organisation supported meaningful, locally-led change efforts to shift the power balance towards their indigenous partners. InsightShare's programs and the use of participatory video offer a unique, effective, and empowering methodology for collective action.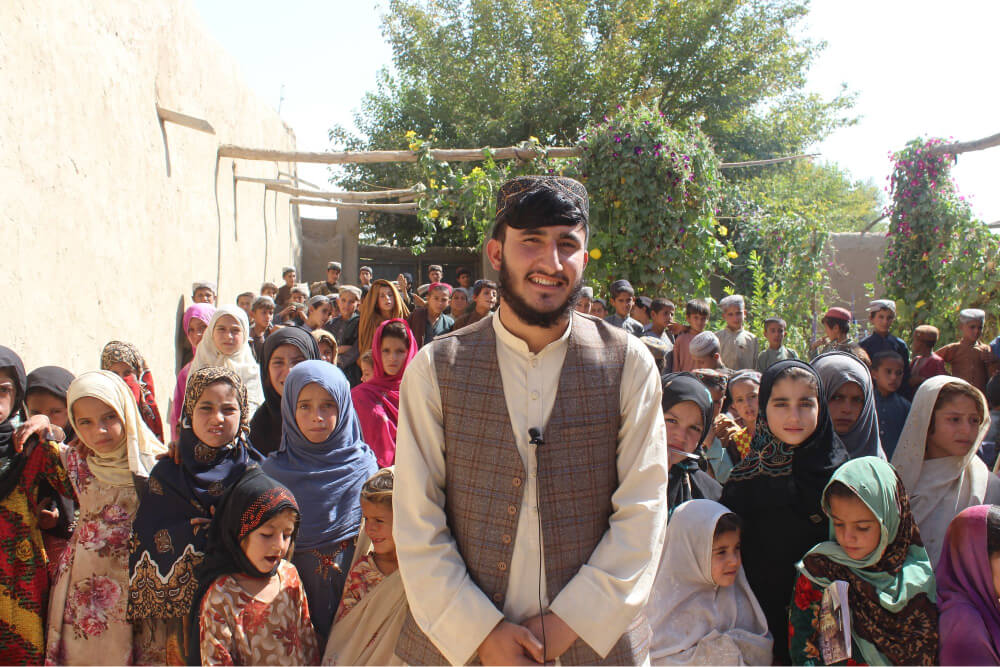 Photo courtesy of Alive in Afghanistan
Alive in Afghanistan: Villager establishes his own school
For many children in large parts of Helmand, a province in southern Afghanistan, access to education is a dream that remains unfulfilled as residents have faced near-continuous war over the past two decades. A villager, Abdul Qader, took it upon himself to open a community school in his hometown to educate 200 children, including 70 girls.
Learn more about this inspiring story here and watch this video.
Alive in Afghanistan is an ongoing project of Video4Change Network member Fasila. The organisation has produced more than 100 stories and has provided on-the-job training to Afghan reporters from under-represented provinces. Support them by donating here.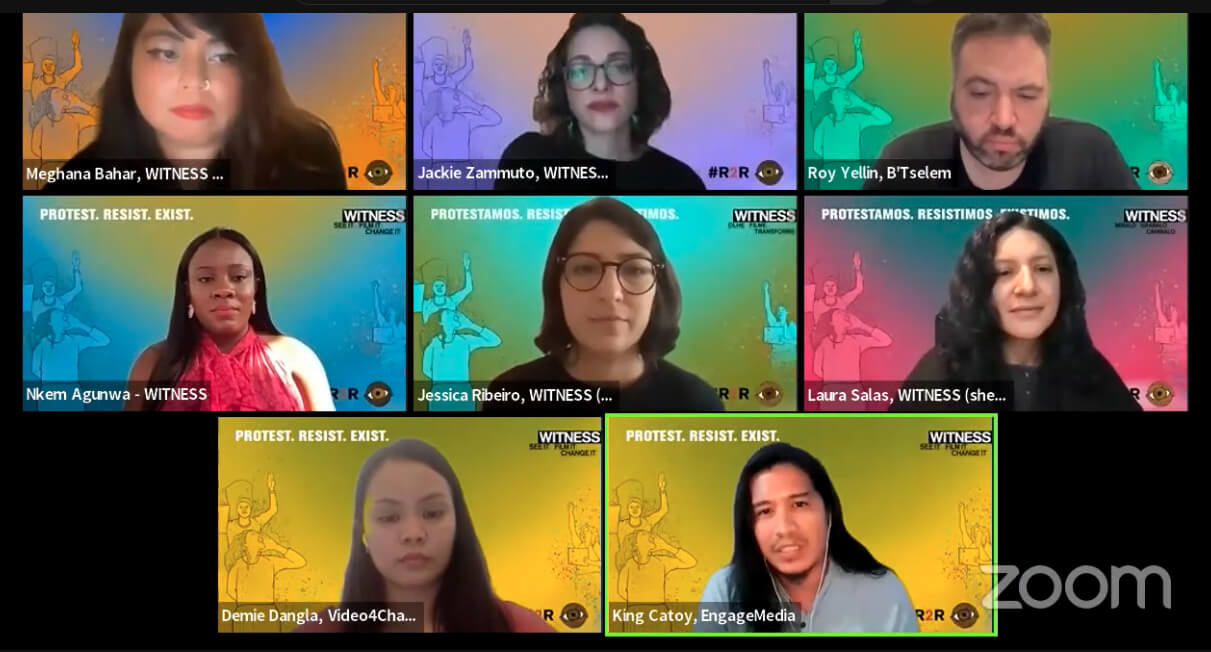 Screenshot from the Right to Record online huddle
WITNESS launches "#RightToRecord: Protest. Resist. Exist." campaign
In partnership with the Video4Change Network, WITNESS officially launched the global campaign "Right to Record: Protest. Resist. Exist." through a learning and sharing huddle last December with various members of the Video4Change Network and WITNESS staff members from around the globe.
"Right to record" refers to people's right to take out a camera or cellphone to film the military and law enforcement officials without fear of arrest, violence, or other forms of retaliation. Read more about the campaign here.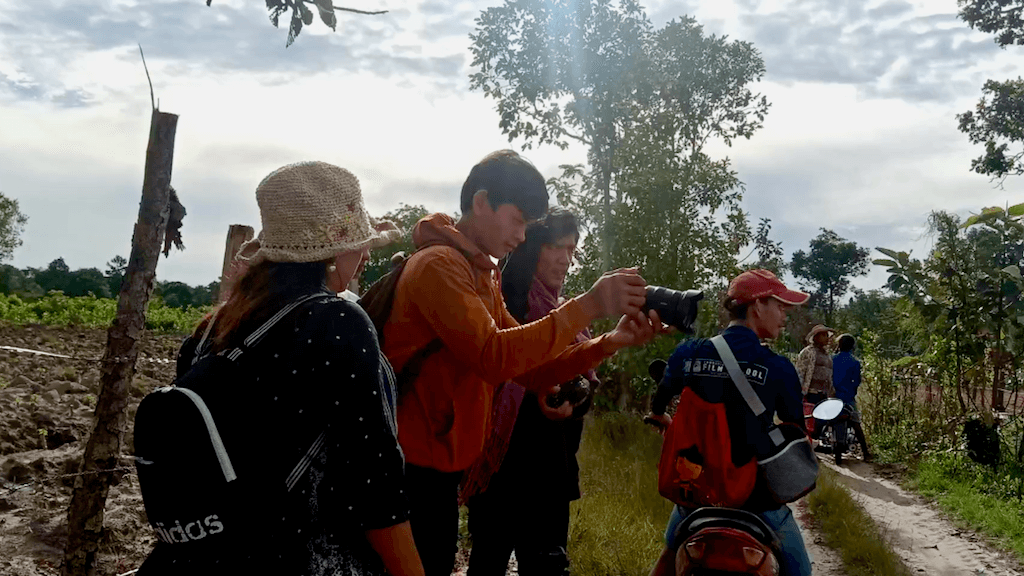 Screenshot from Let's Document Cambodia Impact Video (2021-2022)
Watch on Cinemata: Films by indigenous Cambodian youth
From January to March 2023, 11 documentaries on health and environmental issues produced by indigenous Cambodian youth will be streaming on Cinemata. The films were produced as part of the "Let's Document Cambodia" (LDC) initiative organised by Video4Change Network member Sunflower Film Organization.
The LDC initiative aims to raise awareness of how indigenous voices matter to Cambodian society. Participating filmmakers joined intensive filmmaking workshops and local residency programs to create the films. Watch the recap video here.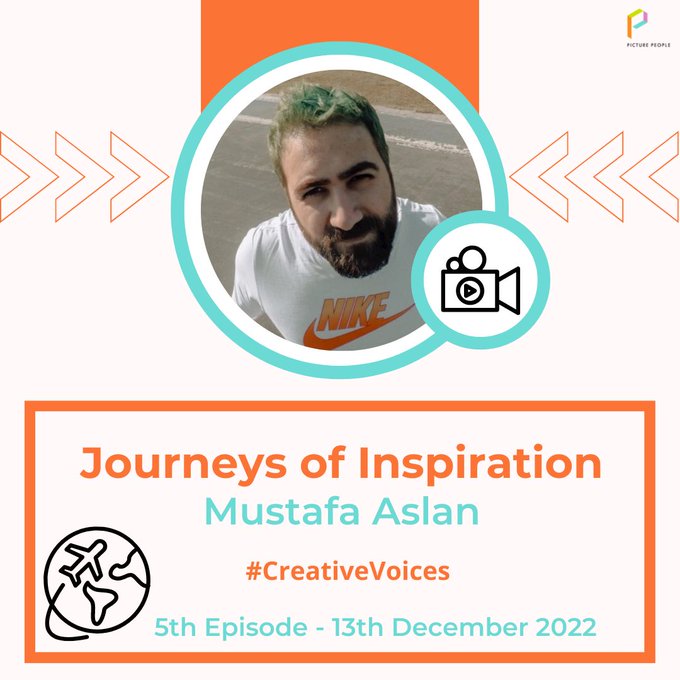 Photo courtesy of Picture People
Journeys of Inspiration: Promoting freedom and human rights using explanatory journalism
In this thought-provoking podcast episode by Picture People, listeners get to know videographer Mustafa Aslan, co-founder and creative director of Kuest Media in Istanbul, Turkey. Mustafa has spent time in Turkish civil society, volunteering for the 3H Movement, a liberal youth organisation that aims to gather and educate young people in Turkey about economic and political issues.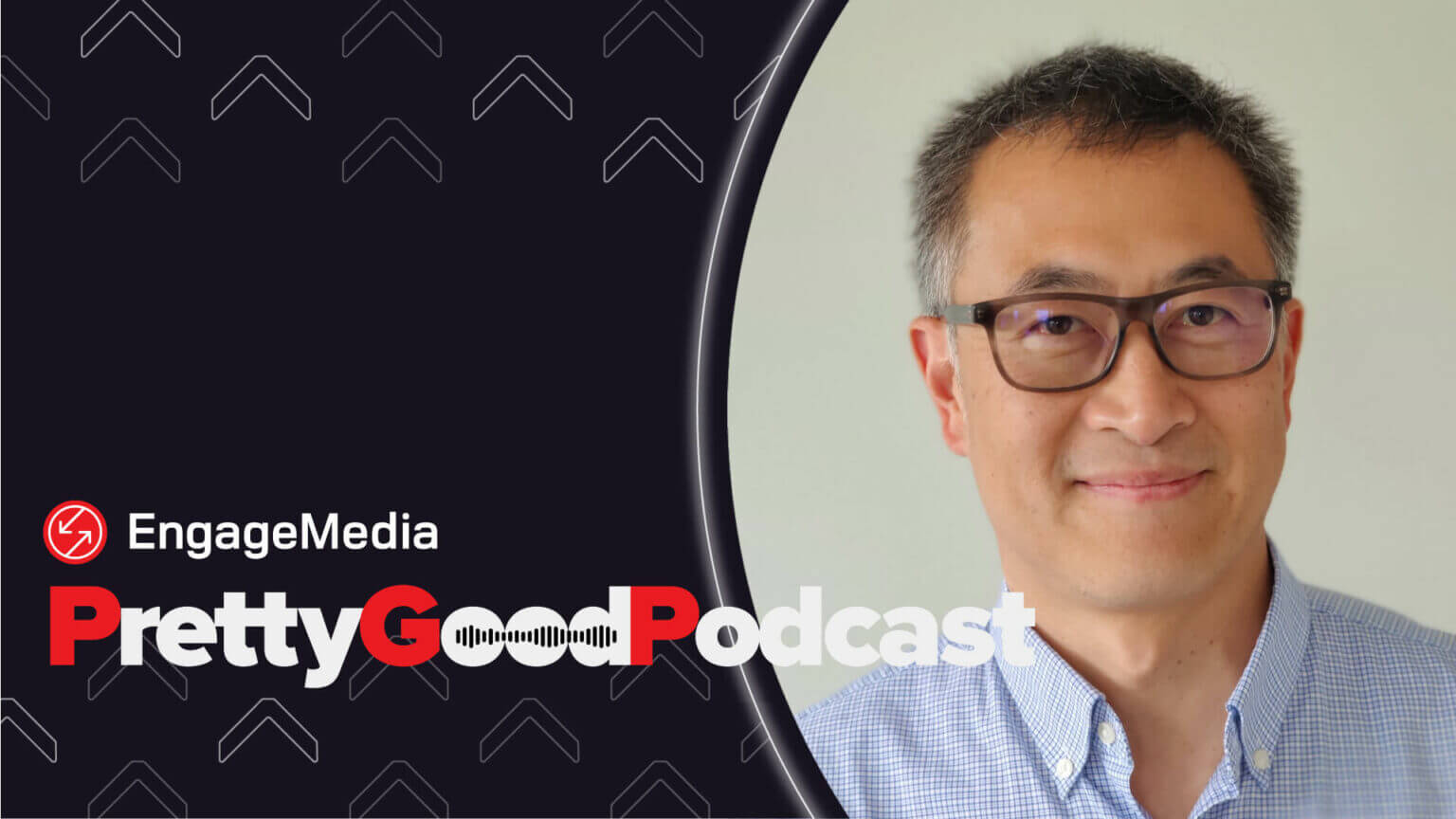 Photo courtesy of EngageMedia
Pretty Good Podcast: Envisioning the future of digital rights
In this episode of Pretty Good Podcast, EngageMedia Executive Director Phet Sayo shares his take on the global issues surrounding Big Tech and how these affect the challenges of disinformation and freedom of expression in the Asia-Pacific. Phet also discusses his vision for the future of digital rights, which centres on building alliances and moving towards (more) open and distributed forms of technology.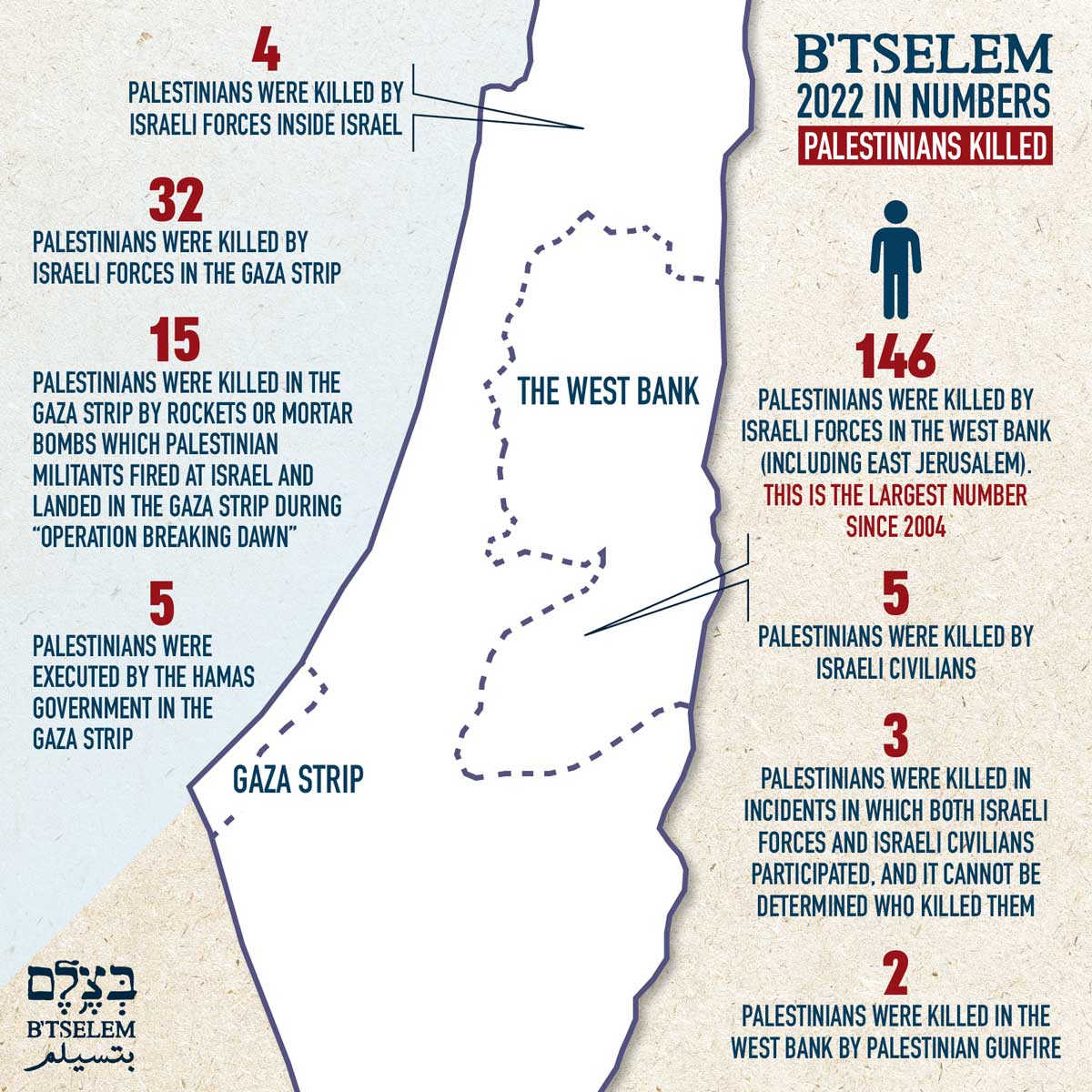 Photo courtesy of B'Tselem
2022 summary: Largest number of Palestinians killed by Israel in the West Bank since 2004
B'Tselem published an article looking into the situation in the Occupied Territories in 2022. In the West Bank (including East Jerusalem), Israeli forces have killed 146 Palestinians over the past year – the largest number since 2004. Among the persons killed were five women and 34 minors, of whom the youngest was 12 years old. B'Tselem's investigation found that some of these killings were unlawful, immoral, and unjustifiable. Read the full summary here.