This is a regular public update from the Video4Change Network, a consortium of human rights activists, journalists, trainers, and video practitioners who create and use video to affect social change.
This month, members of the Video4Change Network joined the celebrations for International Women's Month, the works of some are highlighted in this second Network update for 2021. Also included in this update are more examples of how Network members have continued to use video and technology to contribute to positive social change, fight injustice around the world, and defend our planet.
The Living Cultures Indigenous Fellowship
InsightShare's Living Cultures Indigenous Fellowship is currently training 38 young indigenous leaders based in six hubs across Africa. The program supports selected young leaders to use communication technologies safely for self-determination, self-representation, and positive local action.
Visit InsightShare's website for more information on the fellowship.
Visions of Change: How can video and technology fight patriarchy and misogyny?
In a special report for Witness, Isabel Pinheiro argues that today, there are more answers to this question than ever before.
"Feminist stories told through video help nuance understandings of gender-based oppression across the world – including how it is entwined with forces like capitalism, racism, and imperialism."
The report, filled with examples from across the globe, is a must-read this International Women's Month. It additionally features the work of Freedom Film Network, another Video4Change Network member.
The Story of Nivin and Sami Gharqud
B'Tselem has published a video narrating the story of Nivin and Sami Gharqud, a couple who are forced to live apart due to ongoing conflict in their home. Due to Israel's permit system, Sami is currently living in Qalqiliyah with four of their five children. Nivin, on the other hand, is forced to stay in Gaza with their 6-year-old son Amir, who was born during Operation Protective Edge. Sami has never met his son.
Watch B'Tselem's powerful video to find out more about their story.
Technology is not enough to secure justice: Why we still need the human touch
In a new video, eyeWitness Director Wendy Betts discusses the concept of chain of custody and why it is important for digital evidence. She also details in the video why we cannot lose sight of the human input and legal expertise that are needed to ensure the technology fulfils its potential to streamline and strengthen documentation processes.
Visit the eyeWitness website to watch the full video.
In Photos: 250,000 protesting farmers at Anaj Mandi
Dalit Camera reports on the ongoing farmers' protests in Anaj Mandi, near the border of New Delhi in northern India, through a photo collage highlighting the participation of Dalit people. The photo collage is accompanied by a story that offers insights into the motivations of those involved, and how these massive protests look like on the ground.
View the photo collage and story here.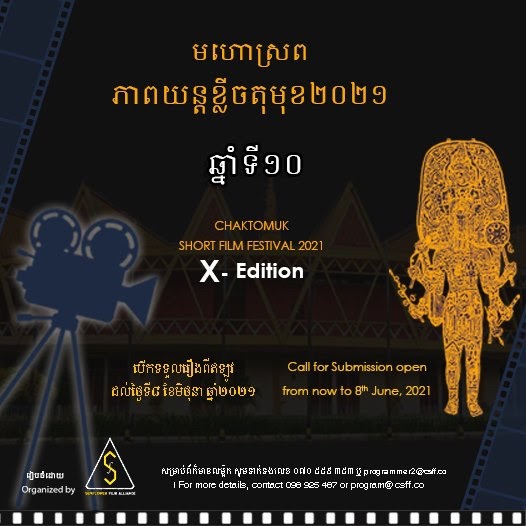 Call for Submissions: 10th Chaktomuk Short Film Festival
Organised by Sunflower Film Alliance, the Chaktomuk Short Film Festival (CSFF), founded in 2012, is the first and largest short film festival in Cambodia. This year, the festival's X-Edition will merge entries from the 2020 festival (which got cancelled due to the pandemic) and those received this year. Sunflower is committed to making the 2021 festival happen, whether it be a physical event or held fully online.
If you would like to apply to CSFF, or find out more about the festival and how to support it, visit the festival's dedicated website .
Learnings from EngageMedia's ongoing Environmental Impact Lab
EngageMedia's three-month Environmental Impact Lab, which brings together five environmental video initiatives and three seasoned impact producers, has passed the halfway mark.
Applications for the second run of the Impact Lab are now open. To learn more about the current batch's experience during the Lab, check out the participants' five key learnings thus far.