This is a regular public update from the Video4Change Network, a consortium of human rights activists, journalists, trainers, and video practitioners who create and use video to effect social change.
In a time of turmoil and increasing authoritarianism in many parts of the world, the Video4Change Network continues to stand for human rights and social justice. Network members have been hard at work to create positive change – documenting the situation on the ground, engaging with affected communities, and amplifying voices of like-minded individuals and groups through training sessions. This update includes opportunities for Video4Change Network members to be part of these ongoing initiatives.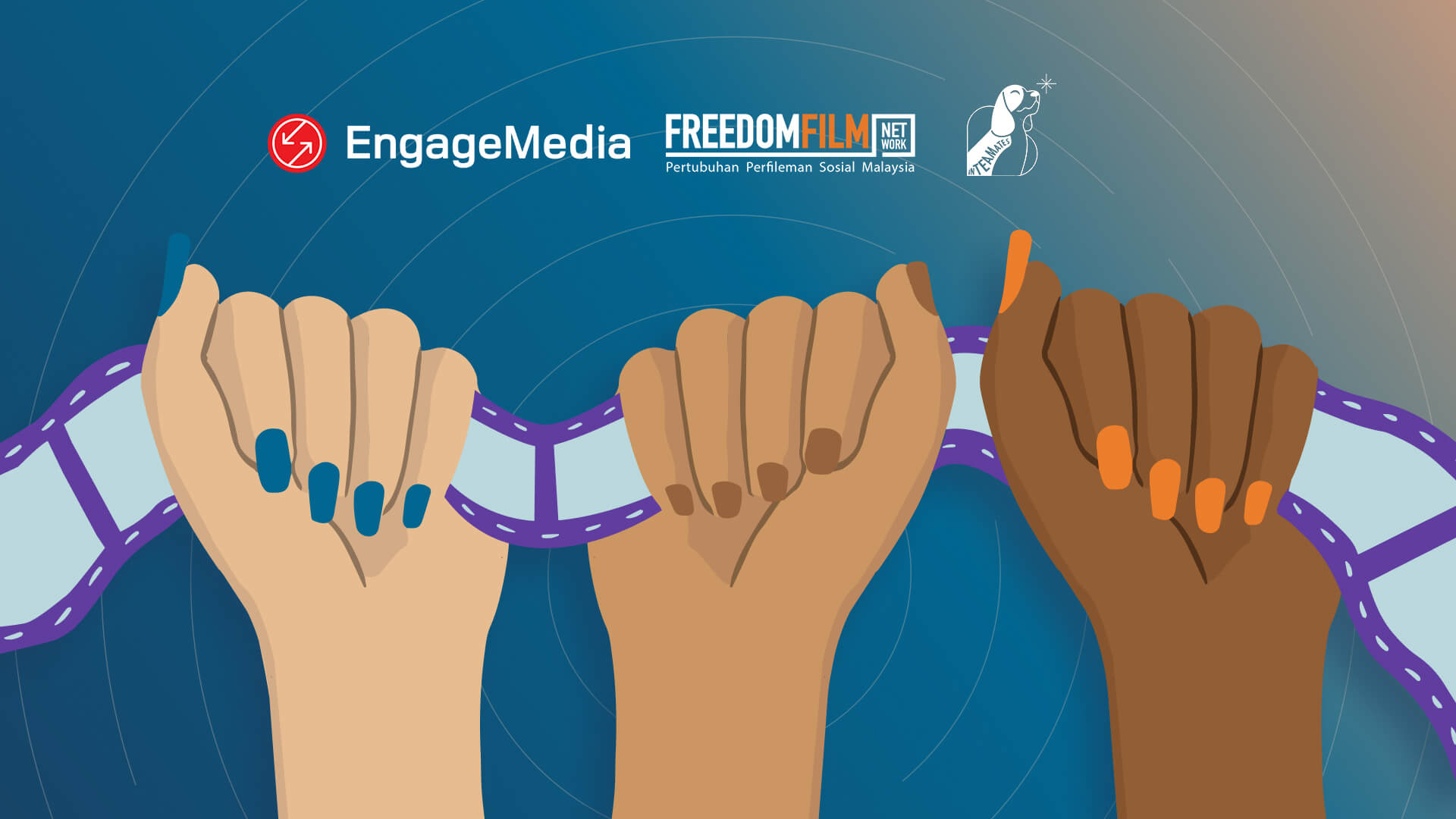 (Un)censored: Women Breaking Biases film playlist on Cinemata
In celebration of Women's History Month, EngageMedia, Freedom Film Network, and Inteamates collaborated to put together a playlist featuring films that bravely tackle important women's issues in the Asia-Pacific.
The films in "(Un)censored: Women Breaking Biases" have faced censorship and critical reception for tackling issues that are not widely discussed due to social constraints. The films' topics range from body autonomy, sexual violence, and gender stereotypes, to equal access to education and career opportunities.
Learn more about the playlist and watch the films here.
Photo captured using the eyeWitness to Atrocities app
Ukraine crisis: Documenting the cost of war on civilians
Conflict in Ukraine continues to affect the lives of thousands of civilians. In 2021, eyeWitness and the University of Essex's Digital Verification Unit released a report that documented how military attacks destroyed civilian property in Ukraine, as evidenced by images captured with the eyeWitness to Atrocities camera app.
In light of the most recent outbreak of conflict in Ukraine, eyeWitness has re-released the report to show the ongoing cost of war on civilians. Through ongoing rigorous documentation of human rights violations – including damage to civilian homes and properties – survivors' chances for justice are increased.
Related to this, WITNESS released a one-pager on filmmaking essentials outlining tips for filming human rights abuses in Ukraine. With these tips, captured videos are easier to verify.
Black Out is part of Tech Tales: Films about Digital Rights in the Asia-Pacific, EngageMedia's film production and screening project highlighting human rights stories in the digital age.
Tech Tales: 'Black Out' director searches for truth in post-coup Myanmar
The Tech Tales film Black Out tells the story of a family searching for reliable information in the unreliable environment of post-coup Myanmar. In this article, the director (whose identity has been withheld for security reasons) reflects on the circumstances that compelled the creation of the film.
Black Out is now available to watch in full on Cinemata.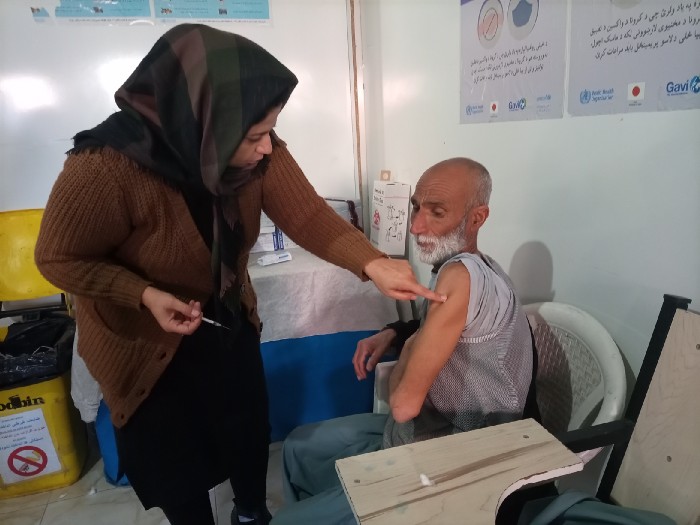 A health worker vaccinates an elderly Afghan man in Injil, a district in Afghanistan's western Herat province. Misinformation about COVID-19 and the effectiveness of vaccines is rampant in the country. Photo by Abdul Karim Azim, provided by Fasila.
Ongoing project: Alive in Afghanistan
Fasila's ongoing project aims to uncover stories from Afghanistan that have been out of media attention. Through engaging storytelling, Alive in Afghanistan raises the voices of Afghan journalists in the country's rural districts and places their stories alongside the more visible lives of urban Afghans.
Follow their updates on social media.

Photo from Video Volunteers
Open Applications: Picture People's Summer School, Video Volunteers' Media Training, and InsightShare Courses
Three Video4Change Network members are announcing exciting opportunities to participate in training activities:
Applications for Picture People's Cinema, Human Rights and Advocacy (CHRA) Summer School are now open! The 10-day program is aimed at professionals wishing to broaden their understanding of the connections between human rights, film, digital media, and video advocacy, as well as learning how to use film as a tool for social change.
Video Volunteers is offering a free online media course training to amplify the voices of marginalised communities in India. Training and mentoring is available for individuals interested in becoming digital changemakers. For more information and to apply, visit this page.
InsightShare is also offering courses for individuals or groups wanting to learn how to use participatory video in creating films. Read these insightful testimonials about their courses, and learn more about the courses here.