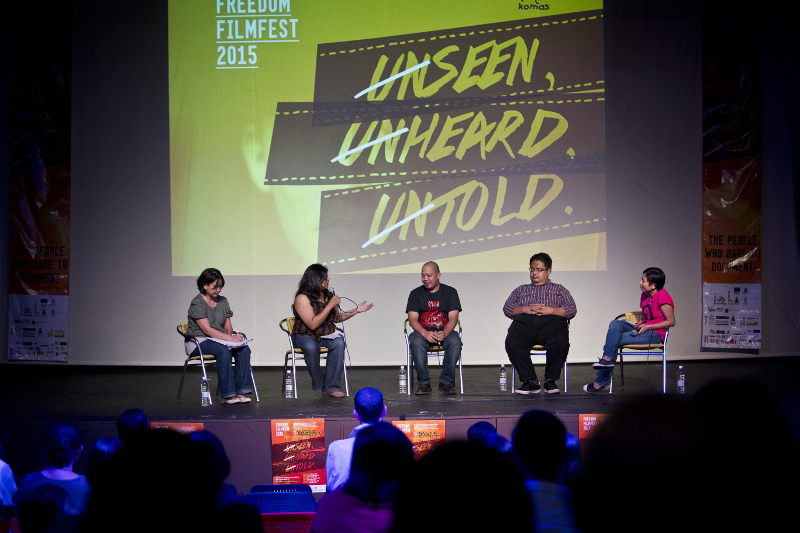 "Unseen, Untold, Unheard" was the theme of PUSAT KOMAS' Freedom Film Festival 2015 held in PJ Live Arts, Petaling Jaya, Selangor from Sept 11th – 20th, 2015. Over 2,000 people participated in the film screenings, master classes, video activism workshop and award ceremony.
Among the participants of this year's festival were filmmakers, festival organizers, partners and fellow activists from Southeast Asia countries namely Indonesia, Singapore, Cambodia, Myanmar, Philippines and Thailand.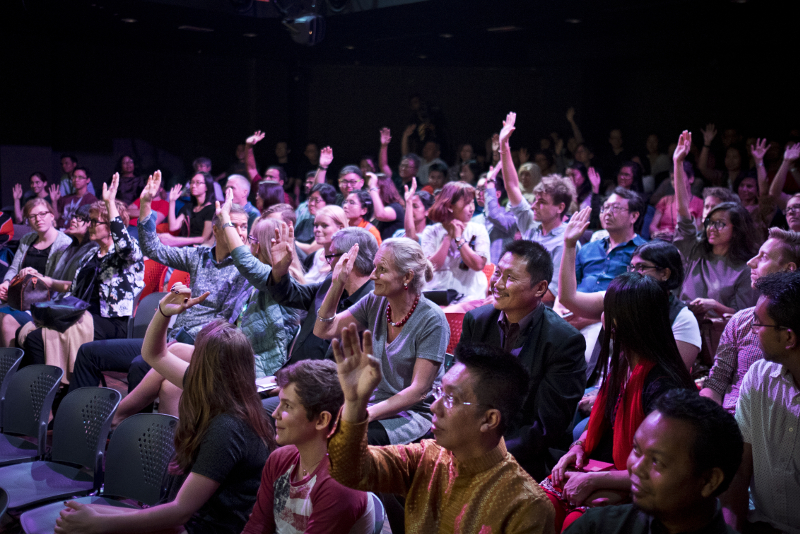 This annual human rights film festival started in 2003 and now in its 13th year, showcased 26 carefully selected and well produced documentaries and human rights films from Malaysia and other South East Asian countries. There were also films from other regions such as Africa, Latin America and Europe. The films were organized under different human rights thematic concerns rarely covered by mainstream media such as 'Livable Cities'; 'Ageing and Dignity'; 'Interfaith and Multiculturalism'; and Sports and Squander.
Read more