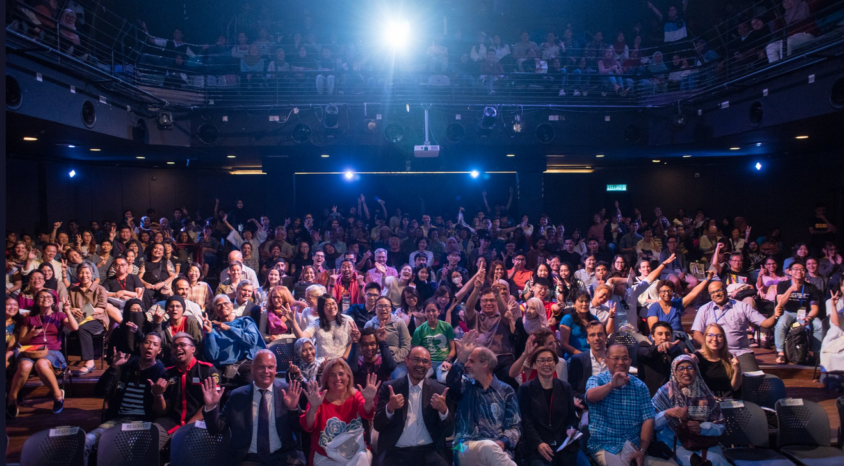 Freedom Film Festival 2018: Mending The Gaps
The Video4Change Network partner Freedom Film Network (FFN) has successfully completed this year's edition of FreedomFilmFest (FFF), Malaysia's leading international human rights documentary film festival. Over 40 new and award-winning films from Malaysia and other countries were shown during 29 September–6 October 2018 in Petaling Jaya, Malaysia.
This year's festival theme, "Mend The Gap", draws inspiration from the overarching objective of the United Nations 2030 Agenda for Sustainable Development: no one left behind. Read this interview of Anna Har and Brenda Danker of the Freedom Film Network to learn more about the Festival.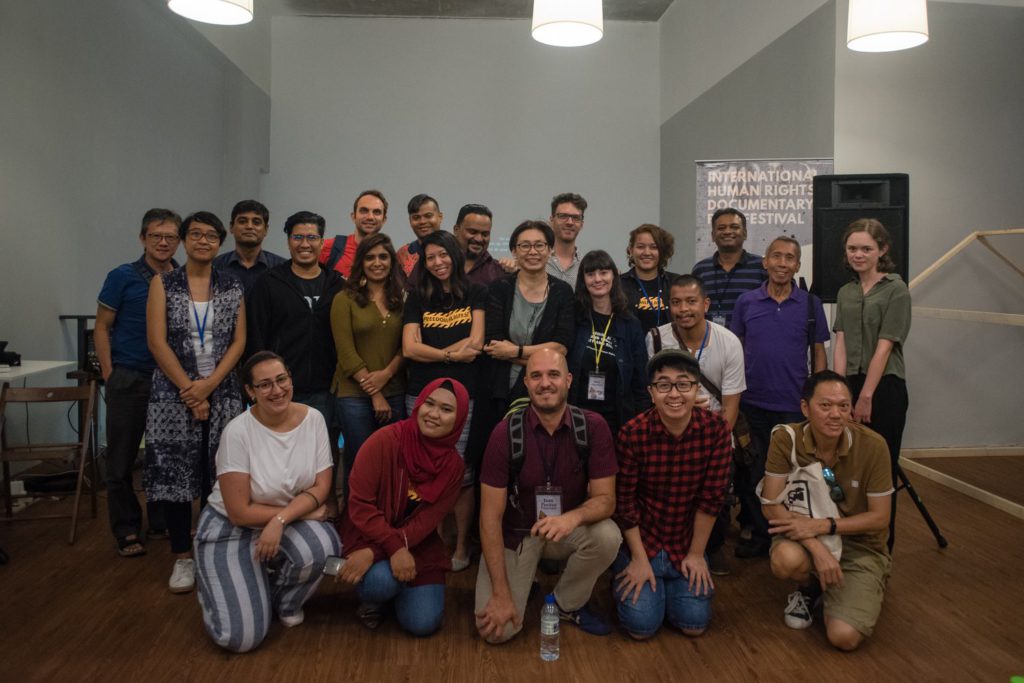 Participants of the Video for Change sharing session last October 5, 2018. EngageMedia, Freedom Film Network, Kampung Halaman, Witness Asia, and V4C Network shared their experiences in videos advocacy for social change. Most of the participants are filmmakers who attended the festival. (Photo by Freedom Film Network)
The closing film of the festival, "Melawan Arus" (Against the Tide), was directed by Arul Prakkash of Witness Asia. The film talks about the ebb and tide that swept away the ruling power of Malaysia, yet, at the same time, brought back Mahathir Mohamad as told by prominent activists.
Why Do We Need To Use Participatory Video in Africa?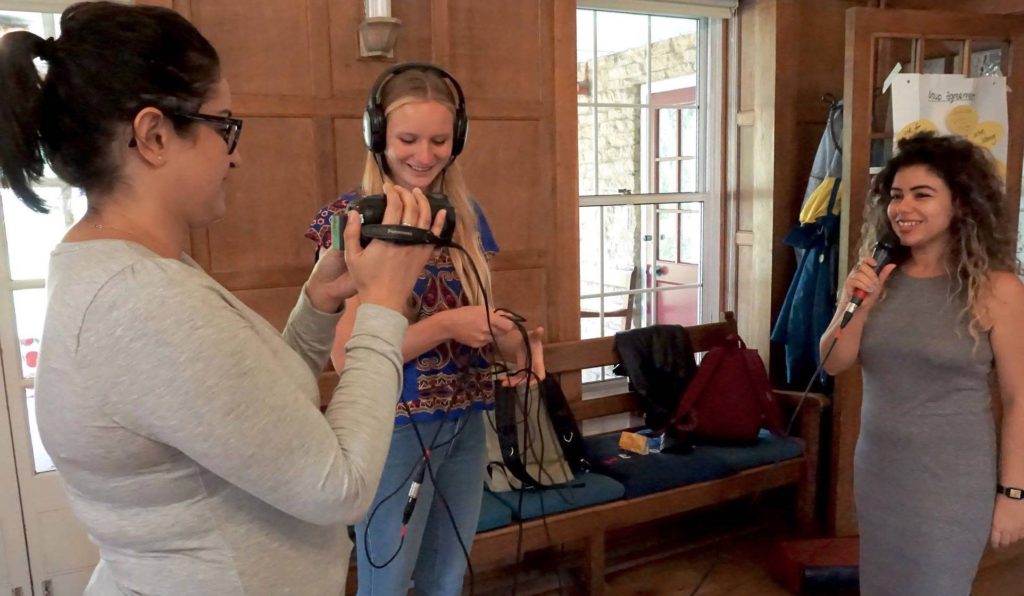 Tunisian blogger and activist Aya Chebbi recently joined the InsightShare team. She writes about her experience at the recent InsightShare Participatory Video (PV) Training of Facilitators and thinks that Africans need to use this method in their work and in their communities across the continent.
She comments:
"It is an exercise for both the storyteller and listener to heal and build individual confidence and empathy. When you know that your individual voice and personal experience matter through the collective process then you own it and embrace it. It becomes your power that you can act on regardless if it ends up in the final film or not.

PV can prompt a deeply meaningful dialogue with others that might otherwise have been silent."
Web And Video Games For Change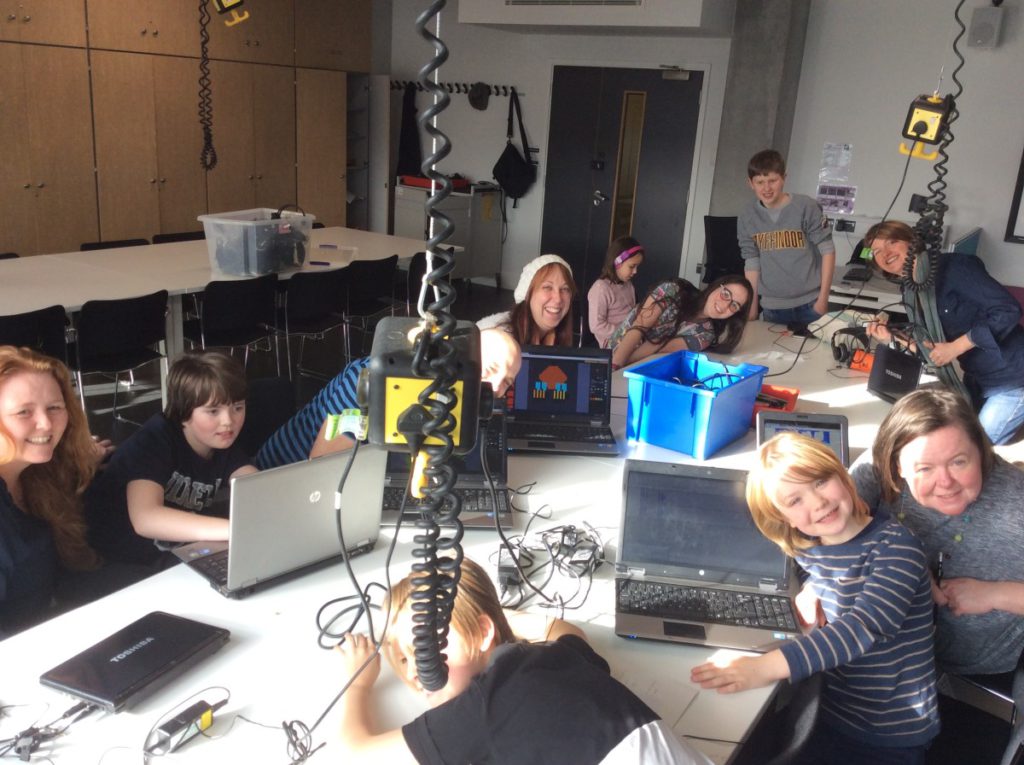 Mick Chesterman (@mickfuzz) of network affiliate FLOSS Manuals has started a Web Game Making Club as a part of a Mozilla Open Project. In an interview with Mozilla, he mentioned,
"We want to make Web Games to Change the World. This project aims to be a network of people to support issue-based, computer club activities to make games. Together we are creating a hub of resources to help this happen."
Read more about this on the project blog and browse the open project in Github to share hackable games and support resources. A FLOSS Manual on this process is already being developed here.
Video For Change In Turbulent Environments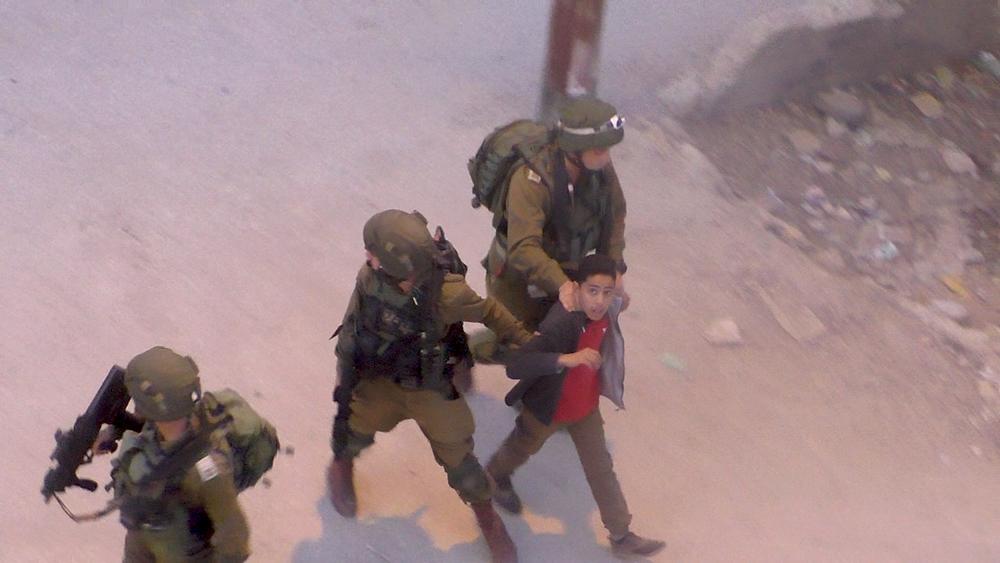 We recently conducted an interview with Ehab Tarabieh, head of B'Tselem's video department, about their Camera Project and the impact of utilising video in conflict zones. According to him:
"The impacts of video in turbulent environments are often unexpected and can have negative and positive outcomes for both the long and short-term making it a double-edged sword."
Read the article here.
Using Eyewitness Video As A Source of Data About Police Abuse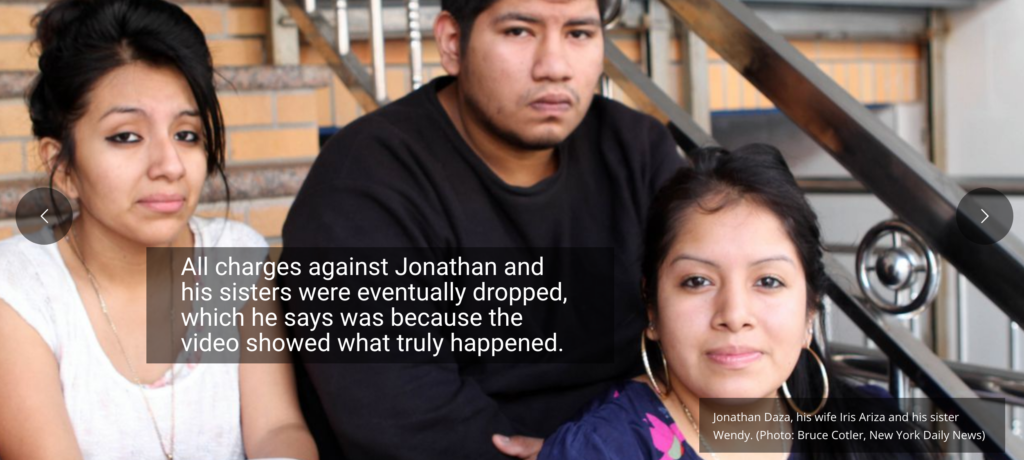 WITNESS partnered with El Grito de Sunset Park – a community organization in Sunset Park, Brooklyn, New York, USA – to find new ways to use eyewitness video and open source data to expose abuses by some New York Police Department personnel and begin to illustrate how police abuse is part of a larger systemic problem.
Check out the site and the toolkit, which serve as a use case study for advocates, journalists, legal experts and technologists interested in exploring new forms of storytelling through the analysis and curation of human rights videos.