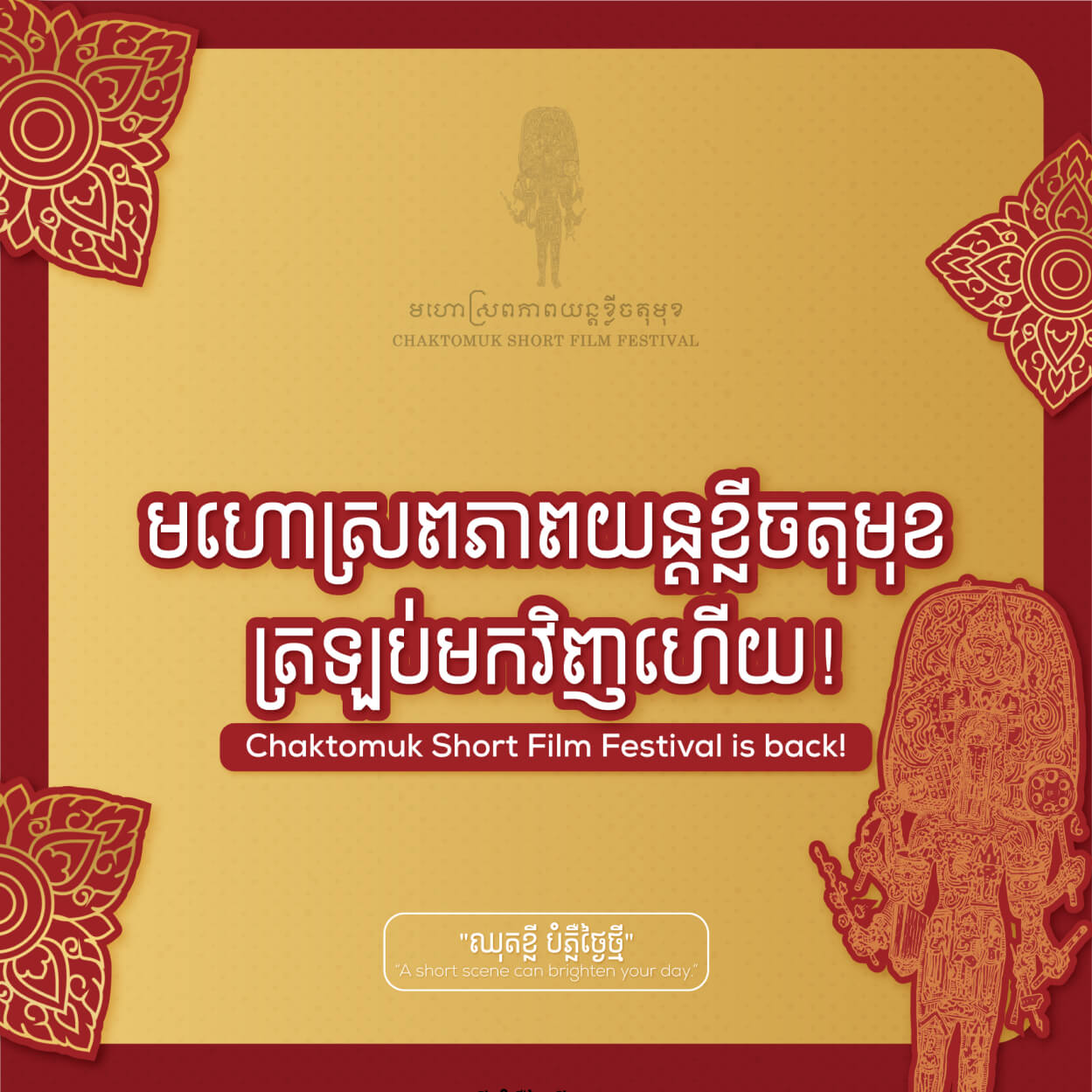 By Sunflower Film Organization
The Chaktomuk Short Film Festival (CSFF) in Cambodia is accepting short film submissions from filmmakers around the globe for the 11th edition of the festival in October 2022. Entries should be submitted by June 15, 2022, via Filmfreeway.com/CSFF.
Organised by the Sunflower Film Alliance, a youth collective under the Sunflower Film Organization, the festival has been celebrating the culture of socially-engaging short films and supporting up-and-coming Cambodian filmmakers since its founding.
New in this year's festival is a prize for "Best International Short Film". The other prizes are:
Best Cambodian Short Film
First Runner-Up Cambodian Short Film
Local Audience Award
International Audience Award
Several activities are scheduled in the coming months to promote the main festival, including tour screenings, influencer campaigns, university outreach, and press conferences. This March 20, CSFF also hosted the very first Chaktomuk Film Insight, a screening event of selected short films along with a Q&A segment with young filmmakers.
For more information, visit the following pages:
Sunflower Film Organization is a member of the Video4Change Network. Learn more about them here.