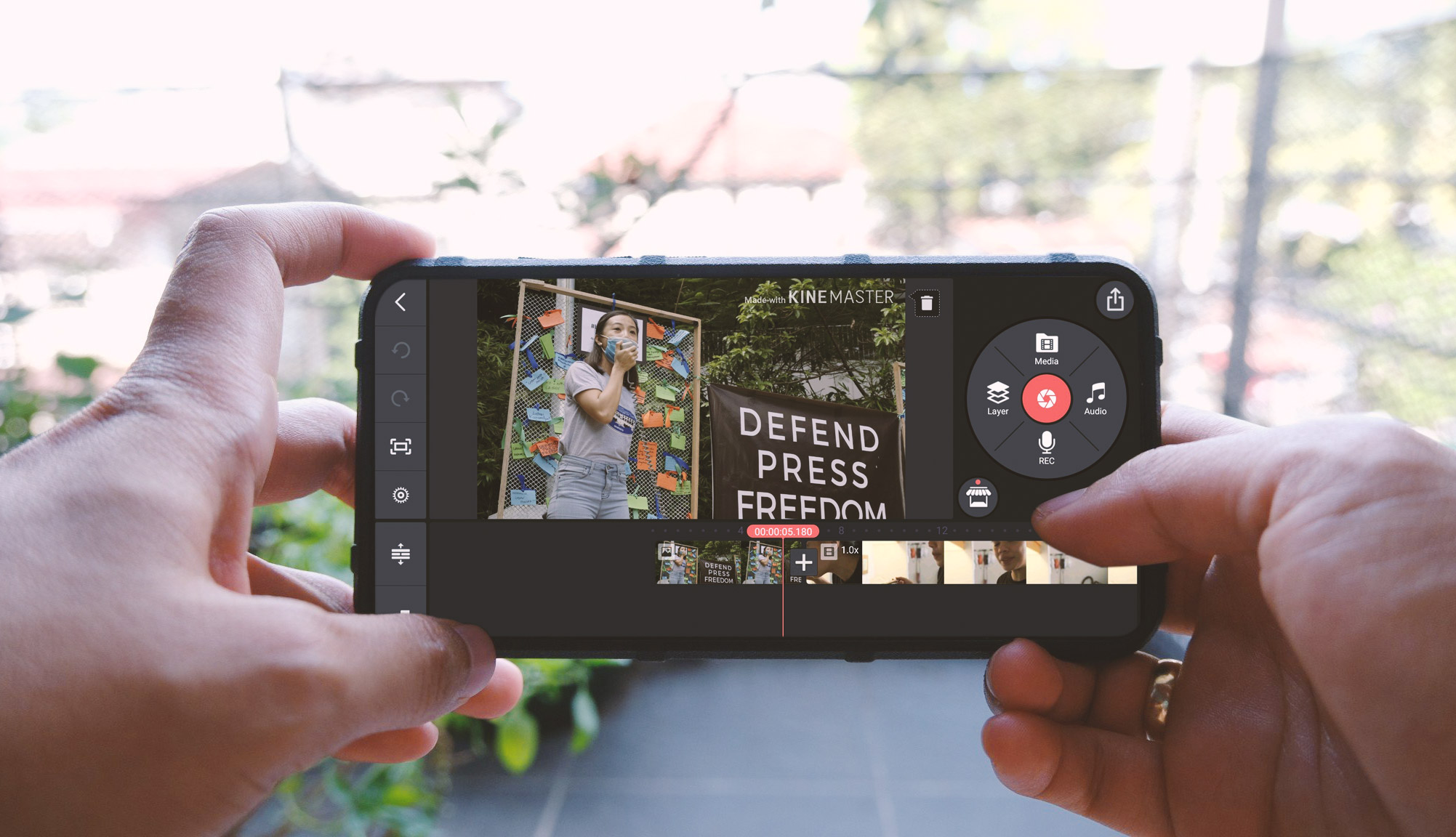 Video editing using smartphones and tablets has truly come a long way. App functionalities and features have expanded in many ways. User interfaces have greatly improved from one update to the next. From simple trimming and joining clips, some apps nowadays even have professional multi-track editing. Other apps even claim to have the ability to choose the best moments in our photo and video roll and then magically do the editing with just a few taps.
A few years ago, desktop computers were the go-to devices for video editing. Beginners and professionals would unanimously agree that a desktop computer (or a laptop, at least), with its larger screen, dedicated keyboard, and the very familiar mouse, was the 'right' device for video editing. Today, a growing number of videographers and vloggers are shifting towards mobile gadgets to edit their videos for a variety of reasons. With the performance capabilities of smartphones and tablets becoming comparable to laptops, using a more portable device like a smartphone or tablet is a major plus. Portability allows content creators in the field to produce top-quality videos.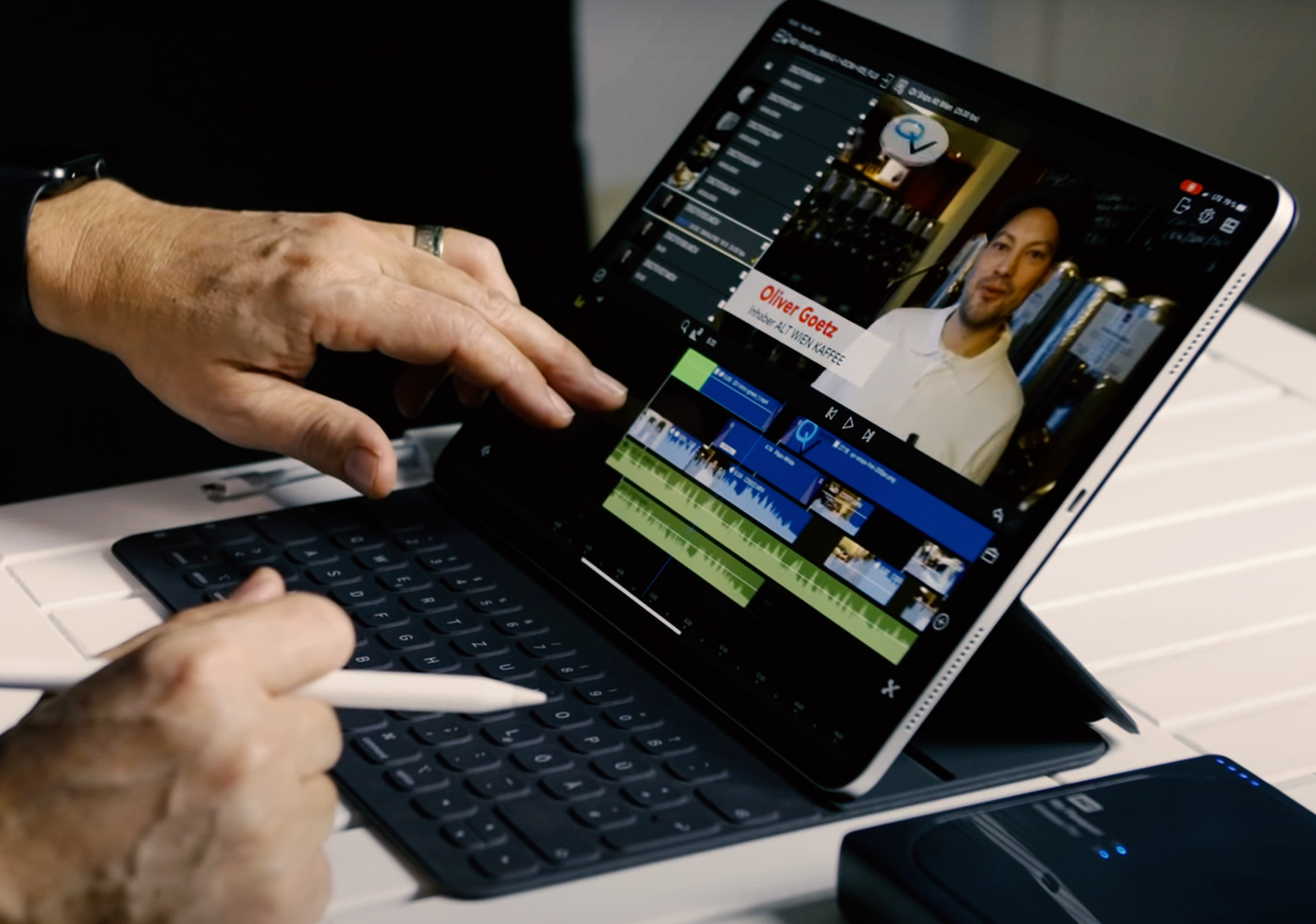 LumaFusion, a multi-track video editing app available for iOS devices.
Delivery time can also be faster — an advantage for video journalists in the field, commercial videographers presenting work to their clients, and video activists out there in the frontlines. User experience with mobile video editing apps is also positive. Being able to tap and scroll through clips using one's finger or pen is a new experience video practitioners are delighted about. Perhaps this is a step closer towards the possibility of virtually holding and moving clips in a hologram as depicted in futuristic films.
Choosing the Right App Based on Your Needs
Searching 'video edit' in the Google Play store will list down more than 200 apps to choose from. Narrowing options by searching the web using the key words 'best' or 'top' yield a few pages of articles listing down 10 to 20 of good ones to use. Narrowing it down further by adding the word 'free' still yields one too many results. The truth is, there are many good apps for video editing, but each shine to fit the particular needs and skill levels of users. Video editing apps can be categorized into the following: 1) Single-track video editing apps and 2) Multi-track video editing apps.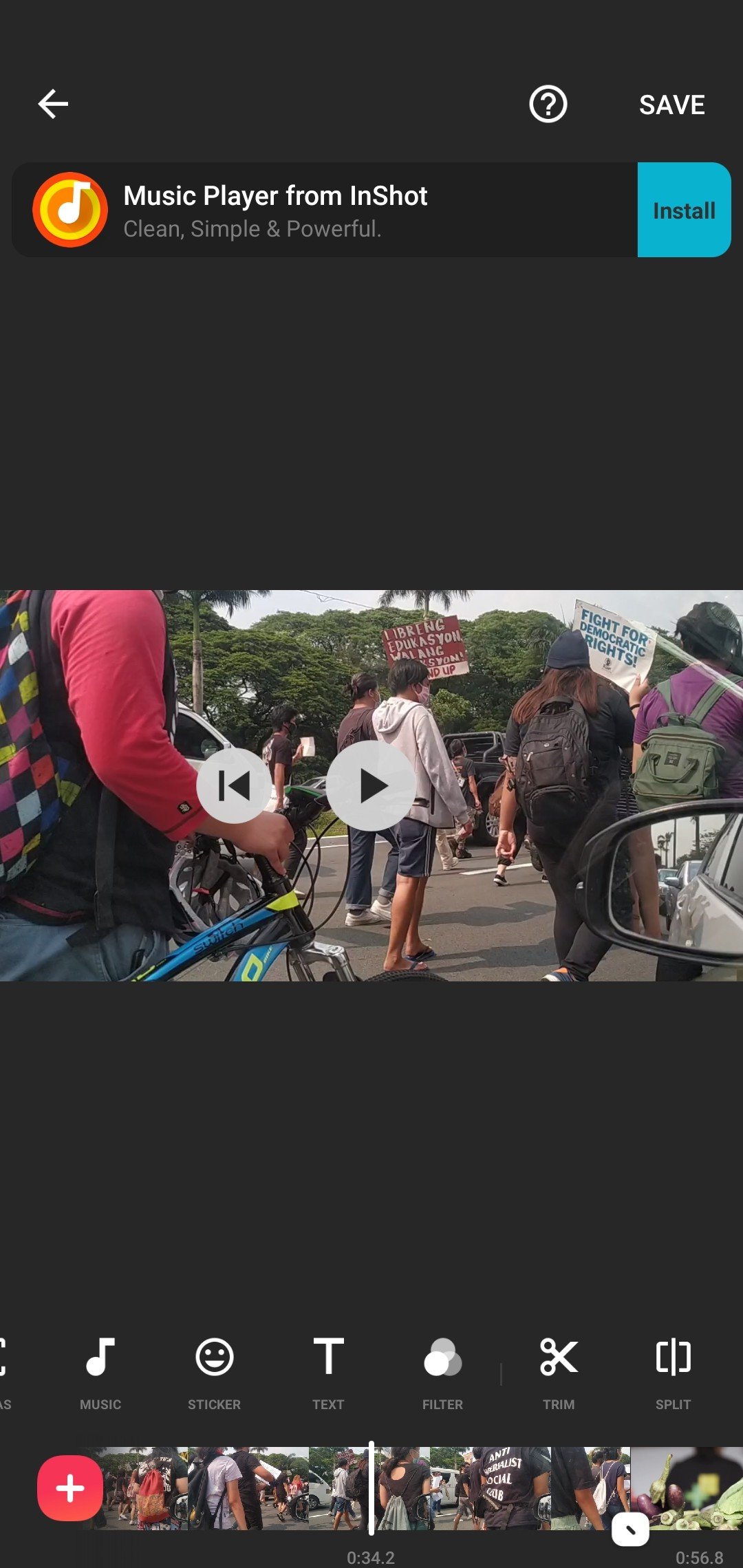 InShot is a simple-to-use video editing app that includes a selection of themes and songs.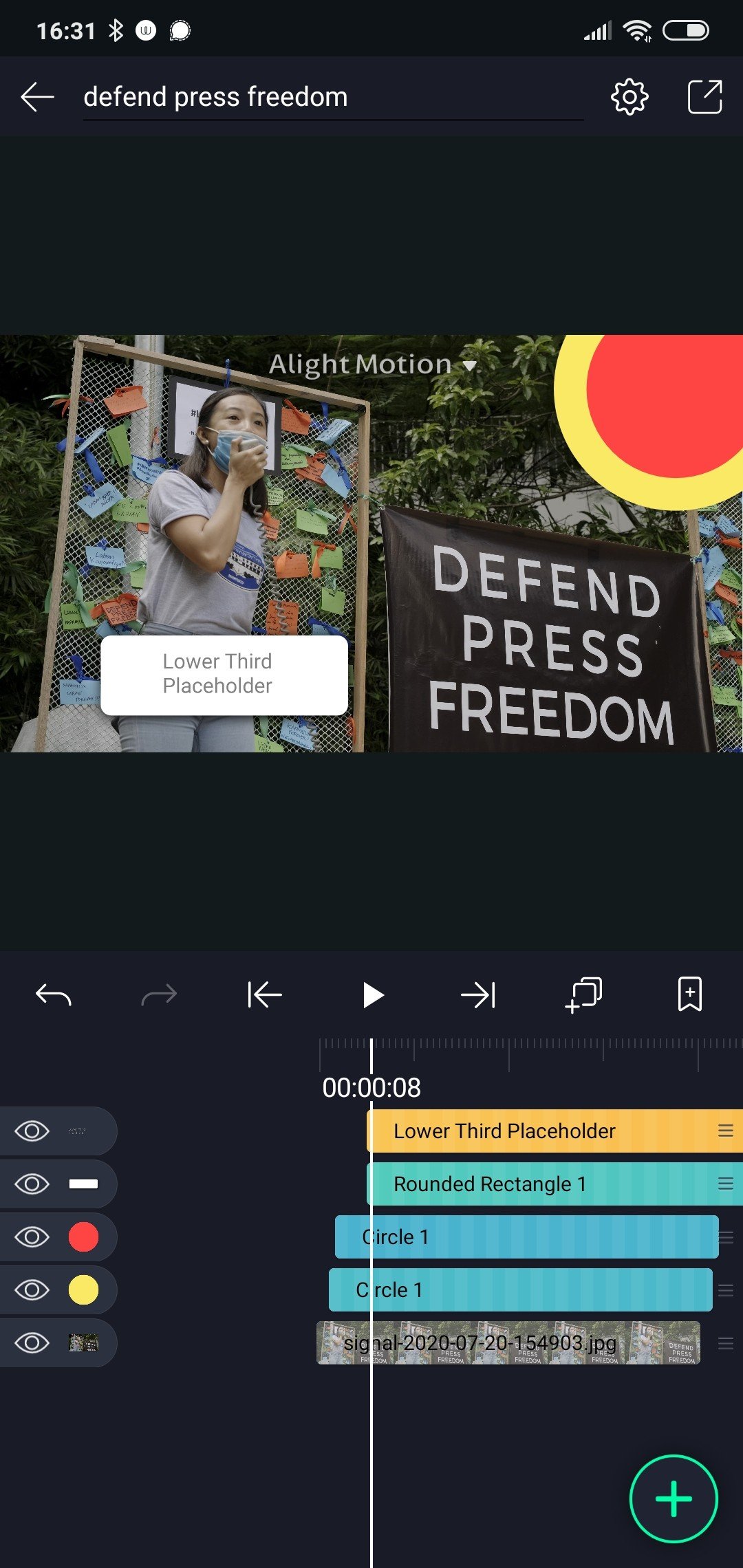 Alight Motion is a multi-track video editing app. It's one of the best apps out there for text and motion graphics.
Single-Track Video Editing Apps
As you'll notice in the interface, these video editing apps line up the clips in a single track sequentially. Made for quickly sharing videos on social media, these apps were all designed to be easy to use.
App

Platform

Price

Best Features

Quik
Android and iOS
Free

Automatically chooses the best moments in a shot
Works with professional .mov files
Includes a selection of themes, songs, and motion graphics

Filmora Go
Android and iOS
Free with in-app purchases

No advertisements
Includes a selection of themes, songs and motion graphics

InShot
Android and iOS
Free with in-app purchases

Works with professional .mov files
Allows voiceover recording
Includes a selection of themes
Comes with text graphics and sound effects

Vlogit
Android and iOS
Free

No advertisements
Lighter version of Filmora Go (made by the same developer)
Made for vloggers
Allows voiceover recording

Splice - Video Editor & Maker
iOS
Free with ads and in-app purchases

Can view and edit audio waveforms
More control over audio editing
Wide array of effects
Allows voiceover recording
Quick Tip: To lessen the number of advertisements appearing in the app's interface, turn off your internet connection while editing.
Multi-Track Video Editing Apps
Frame-by-frame scrolling, audio editing, color correction, and motion graphics animation are some of the professional functions of desktop software like Adobe Premiere or Final Cut Pro. Control over of these functionalities is a building block towards professional-looking video. The multi-track video editing apps listed below have some, if not all, of the aforementioned functionalities.
App

Platform

Price

Best Features

Kinemaster
Android and iOS
Removing watermark needs a monthly subscription of $5/month.

Smooth playback and responsive interface (even for mid-range Android devices)
Blade/cut tool allows precision edits
Full control of audio tracks allow seamless editing
Basic color correction of clips

PowerDirector
Android and iOS
Removing watermark needs a monthly subscription of $5/month.

Up to eight tracks of text, photo, and video overlays can be used
Basic audio mixing of tracks
Imports professional .mov files

Luma Fusion
iOS
$29.99

Up to 6 tracks of video and another 6 tracks of audio
More familiar interface for desktop video editors
Smooth playback and responsive interface

Alight Motion
Android and iOS
Removing watermark needs a monthly subscription of $4.99/month

An app designed for motion graphic creators
No advertisements
Multiple layers of graphics, video, and audio
Make, edit, and animate vector shapes
Keyframe animation for video, audio, and graphics
Ordinary Users Are the Winners
In the end, the accessibility of these video editing apps will benefit beginners and occasional users. Just a decade ago, a reliable desktop or laptop that could edit video would have cost thousands of dollars. Now, the relatively low price of mobile gadgets makes it easier for budding videographers to learn the craft and be creative without much hindrance. Try it out and share your stories.
—
Free and open-source apps would have provided a more secure option for users. But unfortunately, as of this writing, none are listed in F-Droid. We will update this guide accordingly.
About the Author: King Catoy is the Video Lead of EngageMedia. He is an independent documentary filmmaker and alternative media practitioner in the Philippines.