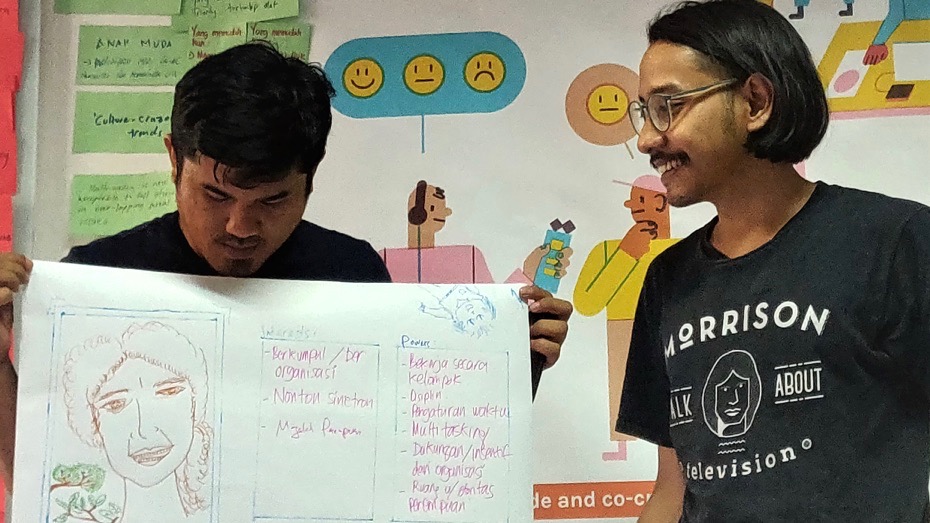 Participants of the Video for Change Impact Toolkit Co-Creation Lab in Jakarta in December 2019. Photo by Egbert Wits
To maximise the potential of creating social impact through film, Video for Change practitioners should think about strategising for effective outreach and engagement activities. Designing impact campaigns may seem overwhelming at first, but by detailing the specific social changes that the film project aims to achieve, achieving impact goals is within reach.
In partnership with the Video4Change Network, EngageMedia is excited to announce an update to the Video for Change Impact Toolkit that will help filmmakers and video producers design powerful outreach, distribution, and engagement activities.
The Impact Campaign Builder (ICB) is an easy-to-use tool that helps video practitioners identify opportunities for creating impact and set realistic impact goals. The ICB provides a step-by-step guide to help practitioners think about what their film project is trying to change by listing down the communities, individuals, or groups that will be affected by the project.
The ICB has already been used by video practitioners to design and evaluate social impact, including the impact production team of the film Mountain of Trash (Thailand) and participants of the Venice Summer School organised by Picture People. The tool has also been successfully introduced for use in Myanmar-based film activities during workshops.
Read more about the ICB on EngageMedia.