How can engaging storytelling centre the voices of people from isolated areas?
On May 4 (Wednesday), 6PM (UTC+7), Fasila will be leading the seventh Video4Change Learning Session to share updates about their ongoing project Alive in Afghanistan (AiA).
Alive in Afghanistan focuses on covering the people of Afghanistan in provinces that have been out of media attention. Through engaging storytelling, the project raises the voices of Afghan journalists in the country's rural districts and places their stories alongside the more visible lives of urban Afghans.
Fasila's Managing Editor Mohammad Jawad will discuss their efforts to bring the voices of local Afghans from the country's most isolated areas and into the international stage. Their aim is to help foster a greater understanding of the culture of Afghanistan.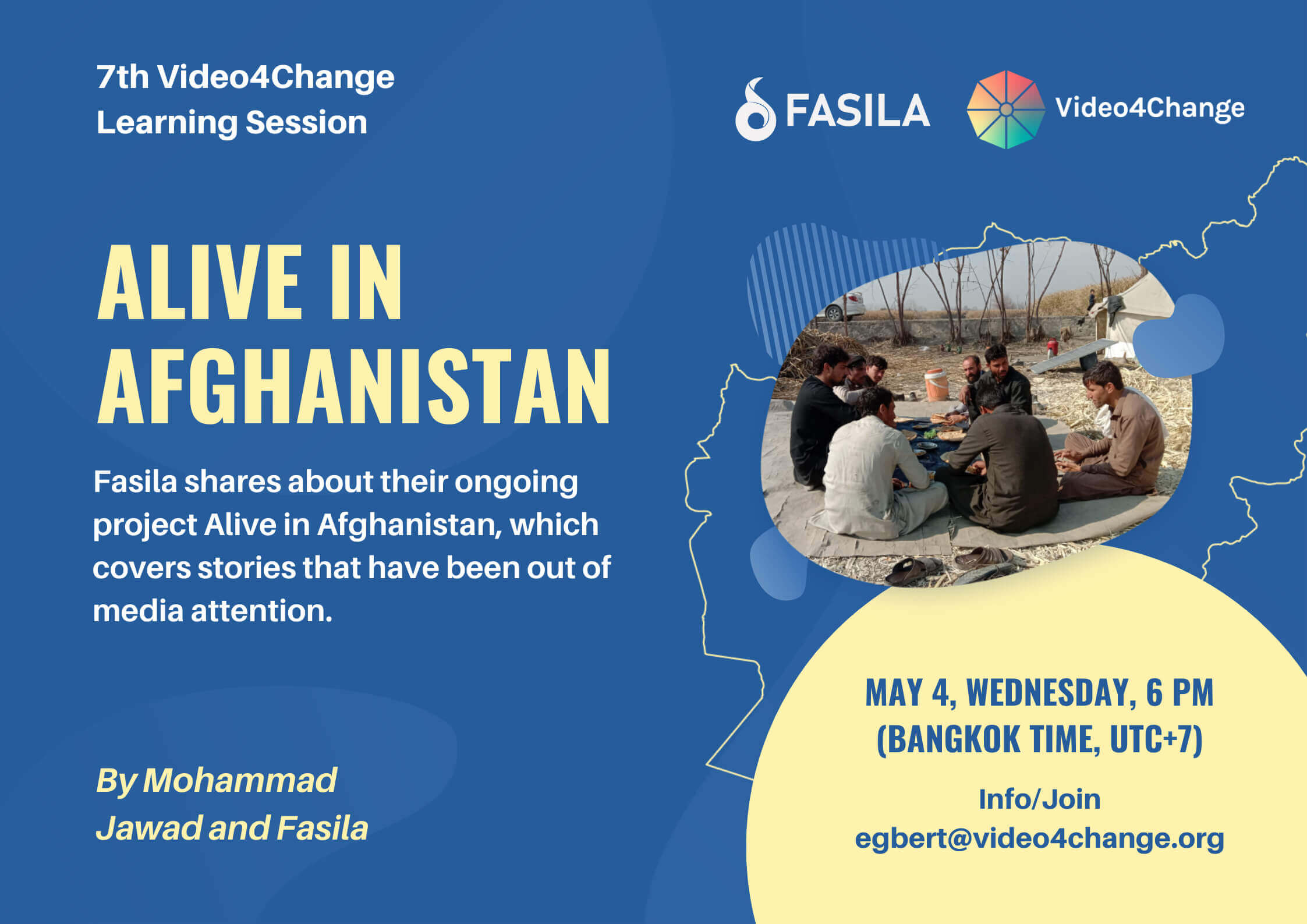 To sign up for the session, email egbert@video4change.org.