This is a regular public update from the Video4Change Network, a consortium of human rights activists, journalists, trainers, and video practitioners who create and use video to effect social change.
In recent months, members of the Video4Change Network have continuously put their efforts in maximising the power of technology and empowering communities to document and expose human rights violations often not covered in mainstream media. This work is supported by practices that engage people in creating impact and harnessing positive social change. Below is a selection of activities by the Network members.
#EyesOnShutdowns: Documenting for Human Rights
WITNESS launched its global campaign against internet shutdowns, highlighting community strategies for documenting human rights abuses during shutdowns. Internet shutdowns have been used as a strategy by ruling authorities to disrupt the ability to communicate information and expose violations in real time.
WITNESS shares some useful tips and approaches for capturing and preserving video documentation during internet shutdowns.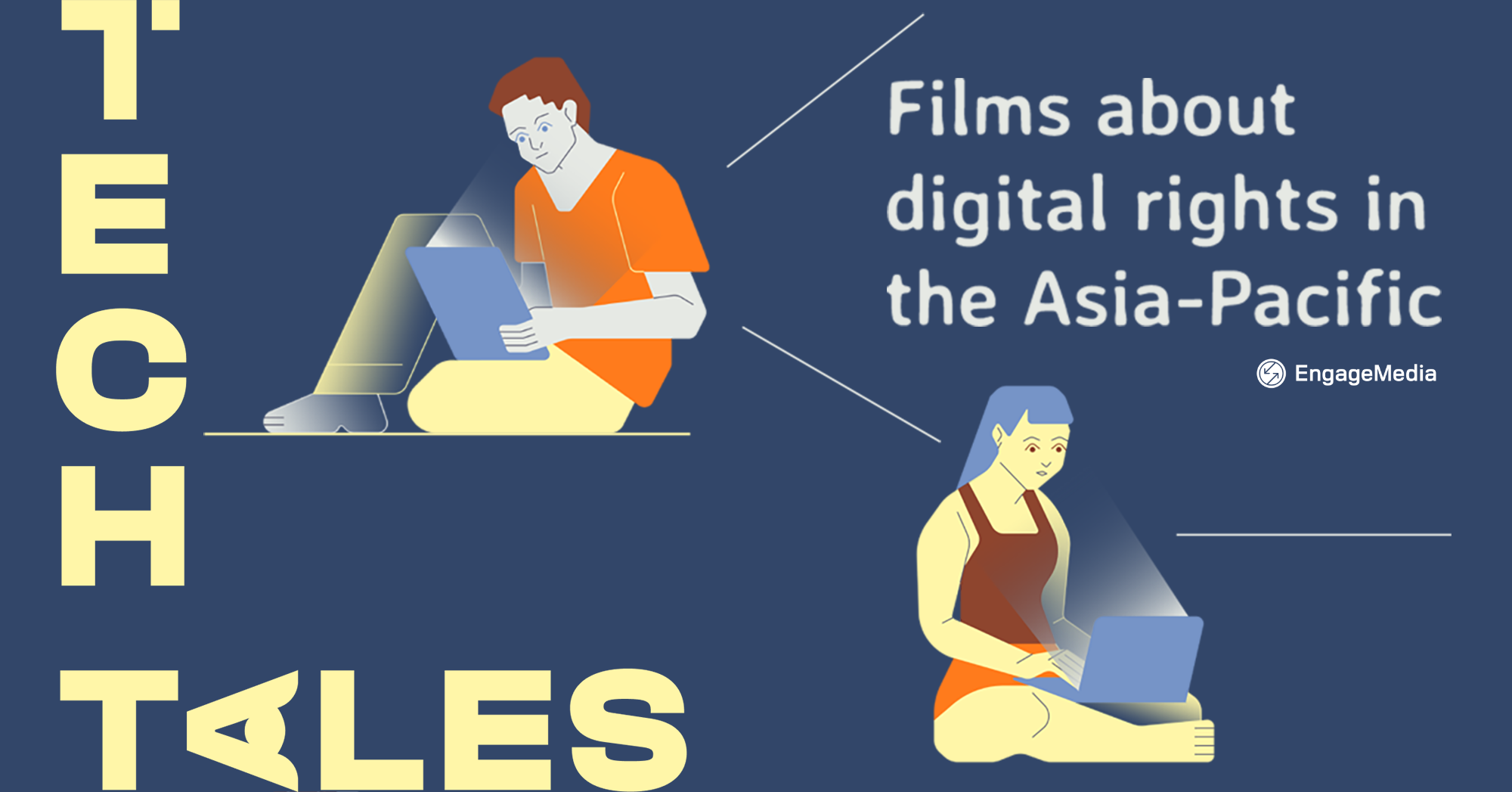 #TechTalesFilms: Films about Digital Rights in the Asia-Pacific
To raise awareness on key digital rights issues in the Asia-Pacific, EngageMedia worked with eight filmmakers to produce short films that highlight human rights stories in the digital age. The TechTales films premiered on October 30 with over 80 filmmakers, activists, and digital rights advocates attending the launch.
Following the launch, community screenings are set to be held in Indonesia, Thailand, the Philippines, and Mongolia. Among the confirmed screening partners are the UP Internet Freedom Network, Bulatlat.com, Jakarta Feminist, Nest Center, and Documentary Club Thailand. This November, 100 Manusia Film Festival Indonesia will also showcase the collection.
More information about the films and the Tech Tales project in this article.
Network Member Spotlight: Dalit Camera
Dalit Camera is a network of activists working with minority groups in India. In this interview, Dalit Camera's founding director, Raees Mohammed, highlights the lack of mainstream media coverage on issues of caste in India. By using smartphones and basic camera equipment, Dalit Camera volunteers are able to bridge this gap by amplifying marginalised voices through the uploading of their videos on Dalit Camera's YouTube channel.
Network Member Spotlight: Fasila
Fasila, the latest affiliate to join the Video4Change Network, combines Small World News' 15 years of experience delivering innovative media training and online storytelling approaches with the network building experience of its creative lead Radi Dahan. In this interview, Dahan discusses Fasila's work with partner organisations working in the fields of journalism, storytelling, and strategic communications in the Middle East and North Africa region.
Using Community Media to Tackle Misinformation and Vaccine Hesitancy at the Grassroots
Video Volunteers empowers underserved communities in rural India by fighting fake news about COVID-19 vaccines. By using community media, they discover local misinformation issues spreading in social media and distribute fact-checking information through a grassroots network of rural women. Fact-checked information is transformed into posters, videos, podcasts, and articles that will then be distributed in these communities.
eyeWitness to Atrocities App Now Available in Burmese
eyeWitness continues to advocate for multilingualism as a central component for creating inclusive and effective human rights technology. The translation into Burmese of their mobile app for human rights defenders in Myanmar is proof of these efforts. The app comes with important security features to protect verifiable photos and videos that can be used as evidence in both advocacy campaigns and courts of law.
In this article, eyeWitness shares their long-term perspective for justice in Myanmar.
The Real Work Begins as the 16th CHRA Summer School Ends
Picture People's 16th Cinema, Human Rights and Advocacy (CHRA) Summer School in Venice has ended. It was attended by a cohort of 28 participants and included presentations from Video4Change members EngageMedia and WITNESS. This year's program focused primarily on creating social change for children and young people through the effective use of media. The program included numerous film screenings and workshops. Participants were able to learn directly from experts in their respective fields.