Dalit Camera (DC) was established in 2011 as a means of amplifying the issues faced by Dalit, Adivasi, Bahujan, and other minority groups in India. The mainstream media in India is still largely blind to their issues. Today, DC is a large network of activists working in the Indian states of Andhra Pradesh, Kerala, Tamil Nadu, and West Bengal who voluntarily organise and record protests, public meetings, discussions, and talks. The resulting videos are then uploaded to their YouTube Channel.
To understand their work better, I spoke with Dalit Camera's founding director, Raees Mohammed, who is currently based in Coimbatore, a city in the south Indian state of Tamil Nadu. This interview is part of the New Member Spotlight series, which highlights the work of the Video4Change Network's newest members.
Egbert Wits (EW): How are things with you and with Dalit Camera in general?
Raees Mohammed (RM): We are doing fairly well. Our movement is still gaining momentum and our YouTube channel currently has a steady following of over 80,000 subscribers. Lately, we have successfully reported on the farmers' protests and the COVID-19 pandemic, which has severely affected India.
EW: How would you say Dalit Camera practices Video for Change?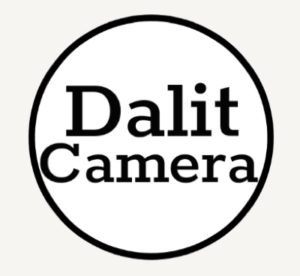 RM: The idea of Dalit Camera originated as a response to the lack of mainstream media interest in issues of caste in India. This gap, we realised, can be bridged only by amplifying marginalised voices. By using smartphones and basic camera equipment, our volunteers, some of whom are based in the remotest of Indian villages across the country, are able to chronicle atrocities and injustices that minorities are subjected to. Our platform offers a space for these unheard voices.
Slowly, more and more YouTube channels emerged and started focusing on similar issues. After a while, it struck us that this coverage led to a sequence of events that kept on repeating: an atrocity happens, Dalits protest demanding the police to take action, and a (social media) campaign is started around the incident. At DC, we felt this repeat is a dead end. So we started focusing on different approaches and studying the caste system more closely. This has resulted in an approach wherein we not only cover events, but also ask crucial questions to the Dalit movement itself. For example, Dalits argue that the Hindu caste system is the problem for Dalits being attacked, but during the protest, they hardly questioned this fact. In other words, we critically engage with the movement using video and we hope this can contribute to more sustainable positive change.
EW: What are some of the challenges that you face in your work?
RM: Most of us at DC are part of the first generation of Dalits who moved away from our traditional occupations and roles. We started this social movement before we could sustain ourselves economically and achieve more widespread acceptance socially. This immense pressure, which we feel socially, politically, and economically, continues today and remains our biggest challenge.
EW: What's in store for Dalit Camera in the near future?
RM: Going forward, DC looks to develop an archive of (unpopular) culture. Indian mainstream (popular) culture is dominated by the aesthetics of the upper castes. There is an entire subculture right here between us Dalits, which is invisible and unknown to the general public, due to systematic oppression. We have started to archive this subculture using video: the literature that tells the stories of the marginalised, the food that is not described in cookbooks, the music that is never produced by labels, the cultural expression never seen on public television, etc.
Joining the Video4Change Network has offered us a platform that helps us build and expand our network and access cultures, issues, and topics of like-minded organisations in different parts of the world. We hope to collaborate and create content with co-members on issues that may be of interest to both our audiences.
——————
Egbert Wits is the Learning Manager of EngageMedia's Video for Change programs.
Learn more about what the newest members of the Video4Change Network are up to through our new member spotlight series. Check out the works of Sunflower Film Organisation, eyeWitness to atrocities, Biru Terong Initiative, Refugee Law Project, and Picture People, with more features in store in the coming months.