This is a regular public update of the Video4Change network, a network of human rights activists, journalists, trainers, and video practitioners who create and use video to affect social change.
COVID-19 has created a world unimagined just a couple of months ago. Over the past weeks, all Video4Change Network organisations have been busy ensuring the safety of their staff and affiliates in all the countries we operate in. Once this was done, we all started working in a new reality wherein people's movements are increasingly curtailed and digital rights and freedom of expression are severely impacted.
As a Network, we have been able to use video and technology in a variety of positive ways, particularly in connecting people to find solutions to collective challenges brought about by this pandemic.
April's 2020 Video4Change Network update will highlight some of the work the organizations that make up the Video4Change Network have been doing, including activities aimed at alleviating harmful effects, informing and connecting people around human rights and personal safety issues, and documenting how COVID-19 is affecting us all.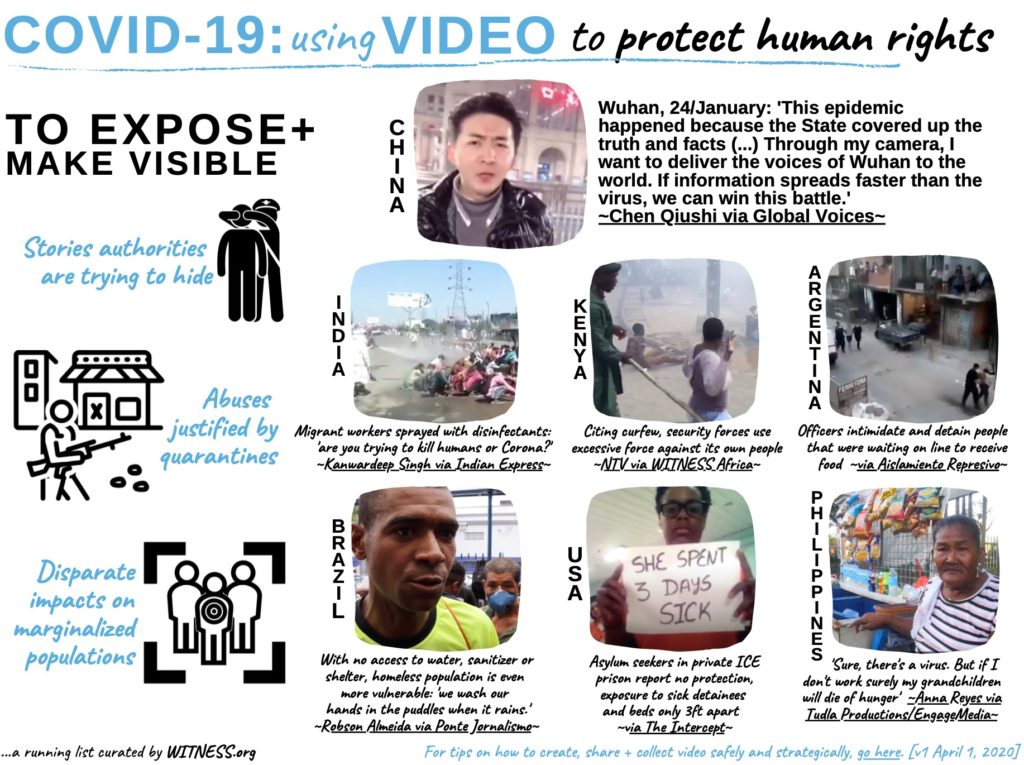 Using Video to Protect Human Rights During COVID-19
Since the start of the COVID-19 pandemic, many courageous videos from the world shot by healthcare workers, people in quarantine centres, affected family members, and others emerged on Social Media. These videos have exposed the systemic flaws and impacts of this crisis on populations in different parts of the world. Video4Change Network partner Witness has published a COVID-19 Response Hub with a curated selection of resources including a resource map on how to collect, create, and share videos during the COVID-19 pandemic. 
The page also contains a curated global video list, which also features the EngageMedia/Tudla Productions video "Manila's Poor Under Lockdown".
Read about it more here.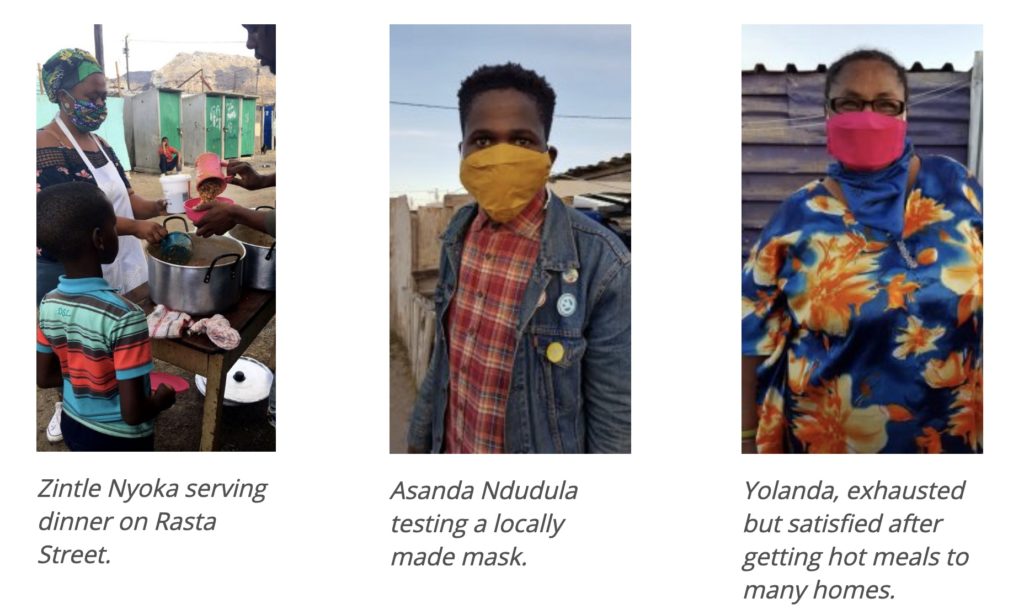 Insightshare COVID-19: Indigenous Insights
Indigenous people remain in one of the most vulnerable positions during the COVID-19 pandemic. They lack access to some of the most basic resources like clean water and soap. They also do not get adequate health services or preventive information. A series by Network Partner InsightShare explores the struggles Indigenous communities are facing during the ongoing Coronavirus crisis and the solutions they offer.
The series highlights how youth-led solutions are providing local responses to this Global pandemic.
Access the series here.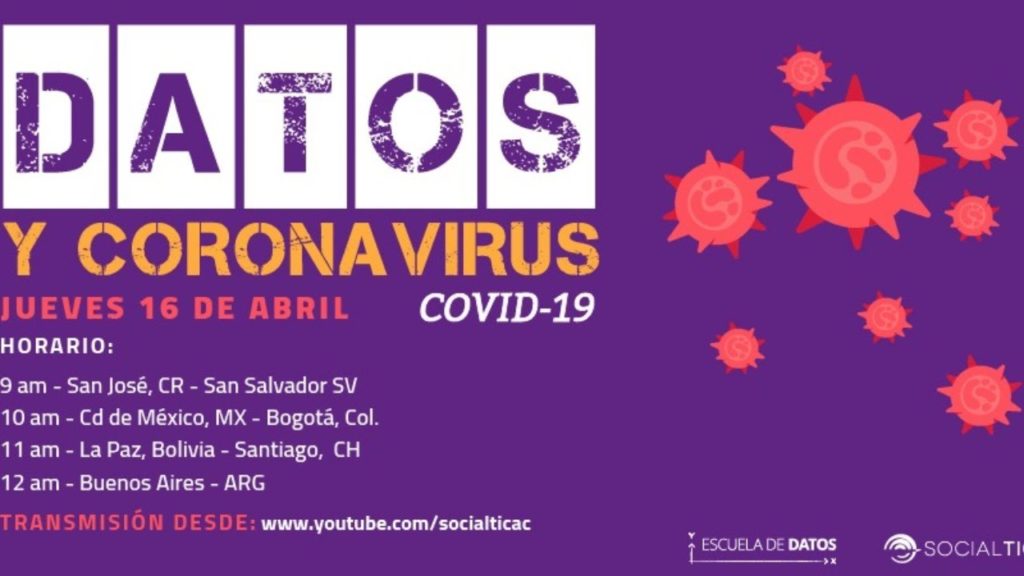 #DataAndCoronavirus: Data based projects in Latin America to tackle COVID-19
Open, updated, relevant, and accessible data plays a fundamental role in the efforts to understand and tackle the COVID-19 pandemic. Data is useful for generating prevention and containment measures, mitigating risks and complementing various strategies and social variables to stop the virus from spreading.
Network partner SocialTic hosted two web conferences on April 2, 2020, and on April 16, 2020, gathering some Latin American data analysis projects to inform and discuss the efforts being made in each country in the region in the context of COVID-19 to address and mitigate the pandemic.
Read about it more here.
Police Brutality during COVID-19 Curfew
According to Human Rights Watch, six people died from police violence during the first 10 days of Kenya's dusk-to-dawn curfew imposed on March 27, 2020. In many cases, police shot and beat people on the streets and at markets without apparent justification, sometimes before the daily start of the curfew.
Network Partner InformAction captured two statements of victims of police brutality through video and shared them on social media.
Geoffrey Osoro in Kisii County was brutally beaten by police on the first day of the curfew in front of his home.
Peter Mwangi, a motorbike rider in Nyeri County was assaulted by police on April 04, 2020, on his way back after ferrying a patient from a hospital.
Geoffrey Osoro commented:
"The curfew was meant to protect us. Is the constitution there to protect us? Or is it there to protect the Coronavirus?"
EngageMedia: Digital Hygiene 101 – How to practice digital safety and security
The COVID-19 pandemic has forced us to adopt many new (digital) technologies in our daily lives. We are reminded daily about how to maintain our physical hygiene to protect us from COVID-19 infection, but what about our digital health?
It is time, we should think more about the "Digital Health" of all our devices – already an important extension of ourselves. EngageMedia has published resources on its Coconet Platform on how to stay safe from digital viruses, and consider safer, more secure alternatives to the usual tools we use for online work.
Read about the resources in English, Thai and Indonesian.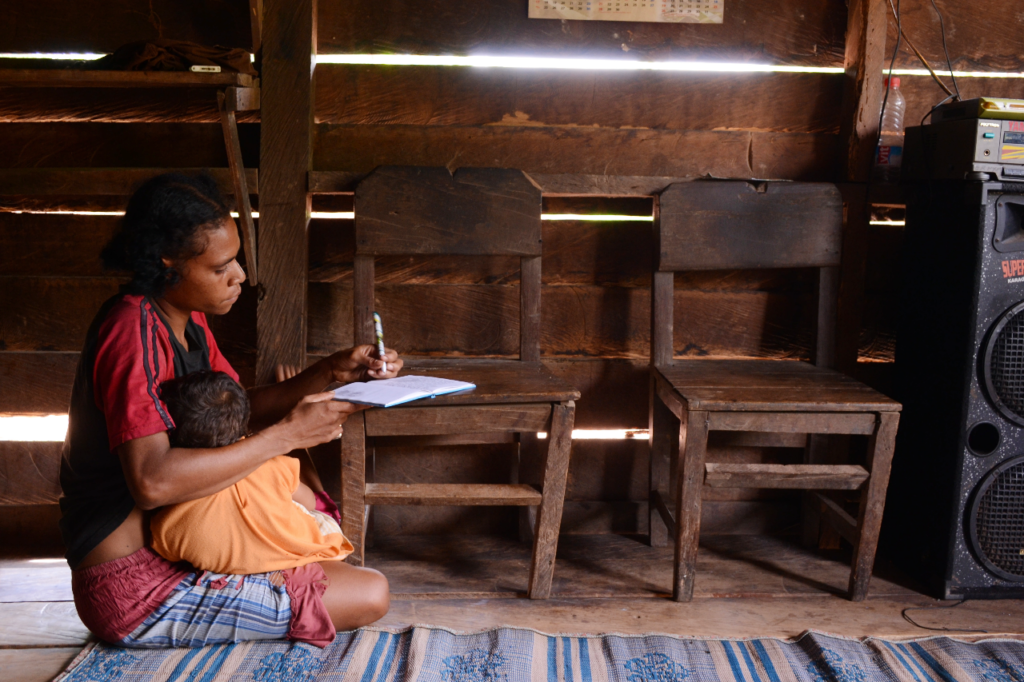 Understanding Media Impact Beyond "Big Documentary"
New technologies and cultural shifts are constantly changing what social impact is and how different media and users can contribute to it. Changes in the patterns of production and consumption of video (as opposed to film) are pushing alternatives to "Big Documentary" further into the spotlight.
Andrew Lowenthal, Co-Founder and Executive Director of EngageMedia, was recently invited to write a supporting article in the 'Decoding Media Impact: Insights, Advice and Recommendations' report by the influential Media Impact Funders.
Andrew writes about the impact methodology of the Video for Change Impact Toolkit, offers insights into alternative impact measurement techniques, and encourages us all to not only focus on the 'online' when it comes to measuring impact. Read it here.
That's it for April's Video4Change network update. Be sure to visit the Video4Change website and our Impact Toolkit for more information and updates about using video as a tool for change and our member organisations' latest activities. If you want us to include information about your organisation's upcoming or completed campaigns, please don't hesitate to email us. Until next time!