This is a regular public update from the Video4Change Network, a consortium of human rights activists, journalists, trainers, and video practitioners who create and use video to effect social change.
This April 2023 update highlights the activities of Video4Change Network members across the globe. As video for change practitioners, all Network members are committed to engaging with communities and supporting their efforts to achieve positive social change.
COLLABORATIONS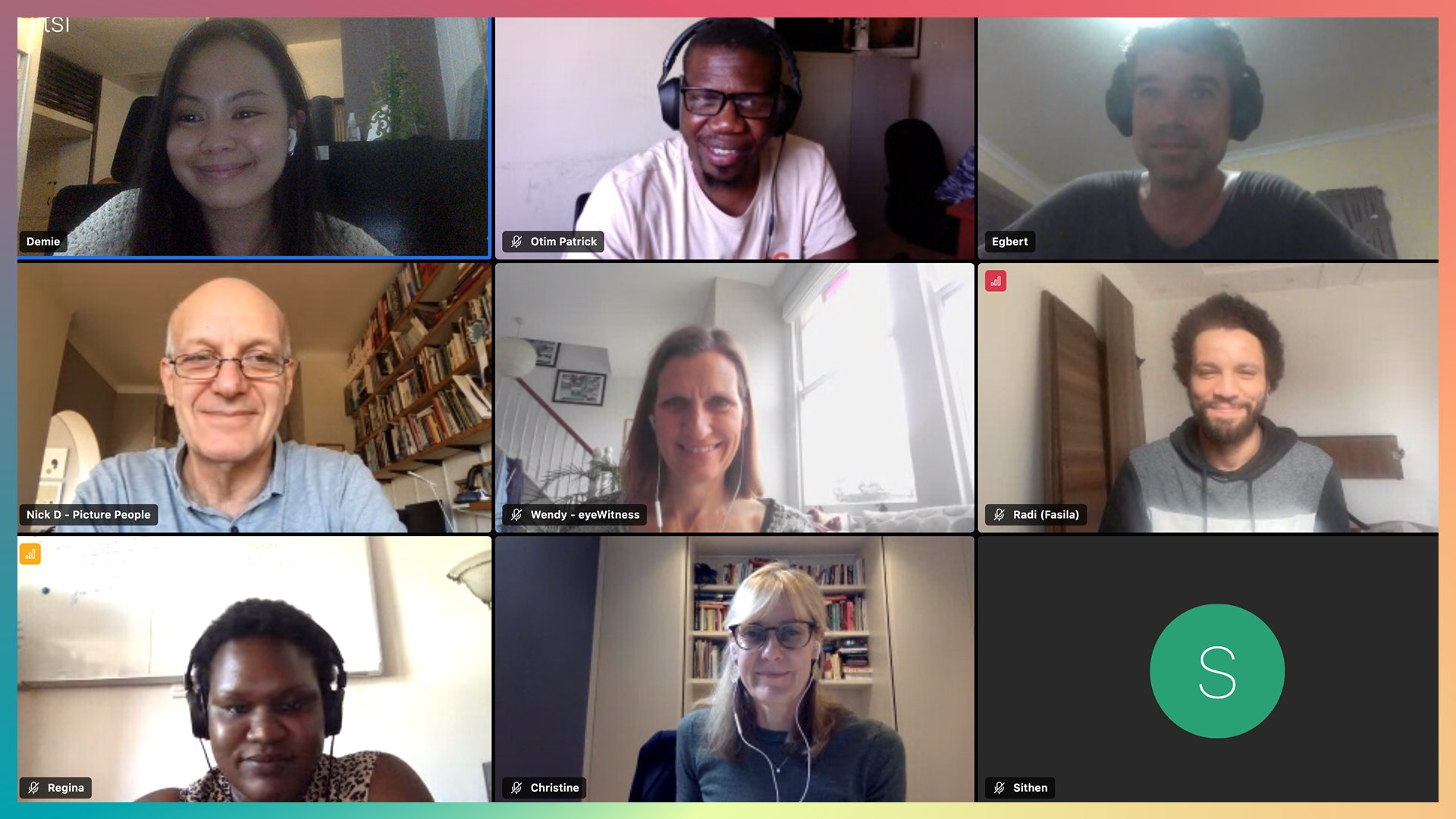 Regional Video4Change Network gathering at DRAPAC23
After three years of virtual events and nearly four years after the last gathering in South Africa, several Video4Change Network members active in the Asia-Pacific will gather at the Digital Rights Asia-Pacific 2023 (DRAPAC23) Assembly in Chiang Mai, Thailand, from May 22 to 26, 2023.
Through the regional gathering, the Network aims to solidify its members' ties and maximise opportunities to strengthen the field of video for change work in the region by hosting film screenings, sharing sessions, and workshops.
Learn more here.
'Let's Document Cambodia' on Cinemata: Promoting underheard stories from indigenous youth
Sunflower Film Organization (SFO) partnered with Cinemata, an open and secure platform for social issue films managed by EngageMedia, to make all 11 documentaries from the "Let's Document Cambodia" initiative available to the public online for free and reach wider audiences through targeted outreach.
Learn more about the collaboration and watch the films here.
SFO shared these experiences with members of the Video4Change Network. Last February, SFO, InsightShare, and EngageMedia organised an online learning session on participatory filmmaking for indigenous communities.
Fortifying the Truth in the Age of Synthetic Media
Last March, more than 25 stakeholders, including activists, journalists, creators, and fact-checkers, came together at a two-day 'Fortifying the Truth in the Age of Synthetic Media' workshop organised by WITNESS in Nairobi, Kenya.
In a tweet, Otim Patrick of network member Refugee Law Project shared some of his takeaways from the workshop: "In dealing with #Deepfakes & #AI we are aware detection is inadequate among CSOs & access to skills + tools is limited & unequal AND detection tools MUST complement media literacy & journalistic fact-check + verification."
Check out the hashtag #GenAIAfrica for more insights.
PODCASTS
Journeys of Inspiration: Reina-Marie Loader
In support of World Wildlife Day last March 3 and to spotlight the issue of wildlife conservation, Picture People interviewed filmmaker Reina-Marie Loader in their podcast "Journeys of Inspiration". Her film HORN, which is about rhino poaching, began a long journey to raise awareness about the links between human rights and conservation.
Pretty Good Podcast: Engaging Digital Rights Advocates in Myanmar
February 1, 2023 marked the second anniversary of the military coup in Myanmar. Two years on, digital and human rights violations persist, while pro-democracy activists have bravely continued to resist the regime.
In this episode of EngageMedia's Pretty Good Podcast, Htaike Htaike Aung, the lead curator of the Myanmar Internet Project and founder of Myanmar ICT for Development Organization, recounts the military junta's efforts to control digital spaces and how rights advocates are progressing in the fight to restore democracy.
FILMS
2022/23 Living Cultures Indigenous Fellowship
In the last round of activities for InsightShare's Living Cultures indigenous fellowship, fellows from the Sengwer and Ogiek communities in Kenya gathered to complete a final reflection and participatory evaluation on their journey to engage with youth, women, and elders through participatory video.
InsightShare expressed that this is a proud moment for their fellows who committed to working hand in hand to harness the power of participatory video and engage with their communities. Watch some films produced by both hubs here.
OTHER NEWS
Meet the 2023 Freedom Film Fellows
Malaysia-based Video4Change Network member Freedom Film Network is proud to introduce the latest batch of Malaysian filmmakers selected for the Freedom Film Fellowship, an exciting program spanning over 10 months that aims to equip filmmakers with the skills and knowledge necessary to produce impactful and ethical social justice documentaries.
The 13 fellows for the 2023 program will produce engaging stories on human rights, social justice, and freedom of expression. Get to know the fellows here.
Community Healing for Rohingya Women and Girls
Content warning: sexual violence
Rohingya lawyer, activist, and educator Razia Sultana exposes the widespread and systematic use of sexual and gender-based violence (SGBV) by the Myanmar junta against the Rohingya.
In this interview by WITNESS, she shares more about the situation in the refugee camps, the current projects that she's working on, and the successes and challenges she faced in the process.
This guide, Using Video to Support Justice and Accountability for Survivors of Sexual and Gender-Based Violence, emphasises the importance of best practices for interviewing survivors to capture high-quality and trustworthy video documentation that can be used in criminal justice processes.