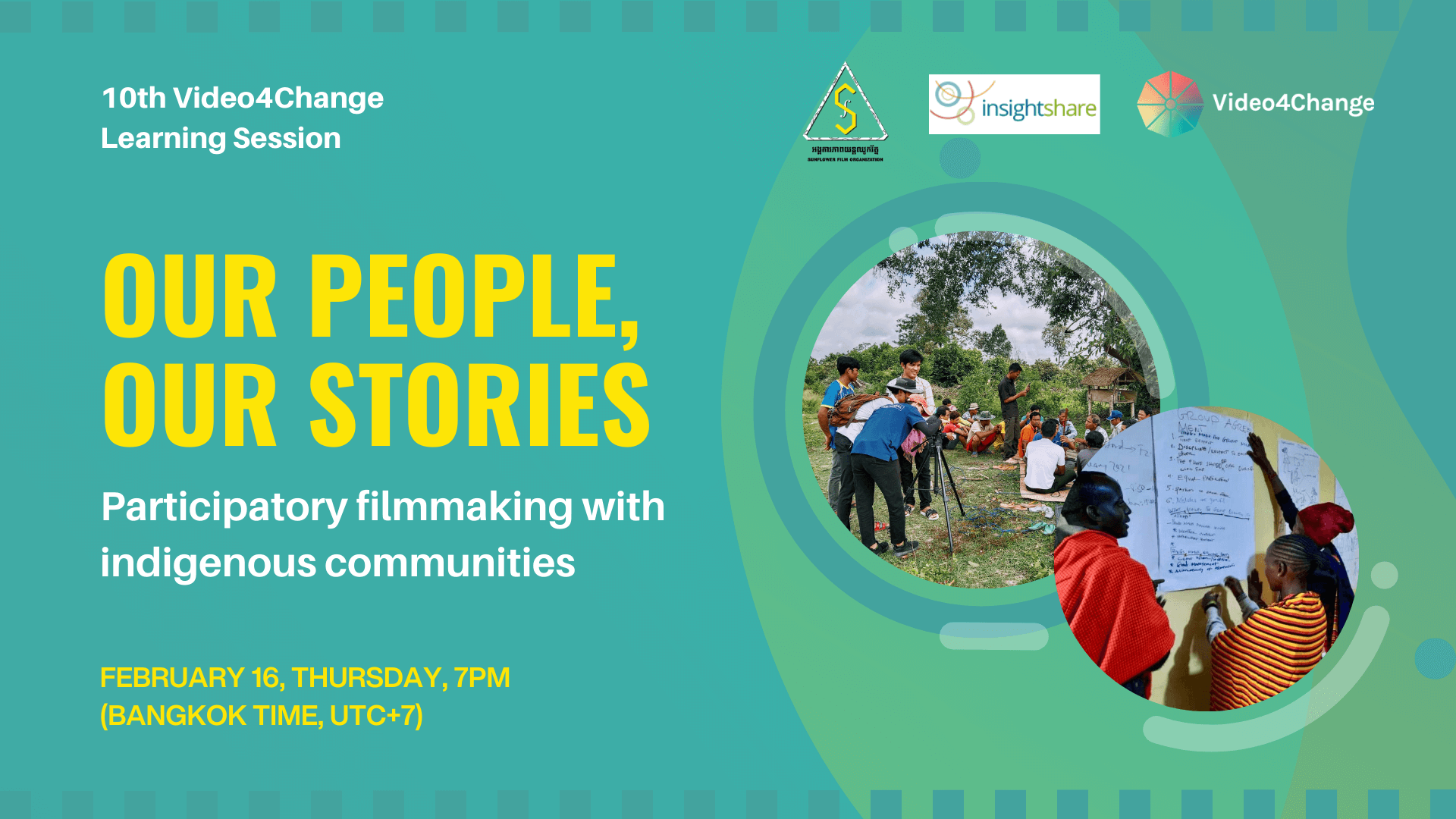 Indigenous communities and their cultures tend to be misrepresented in mainstream media. Participatory video has become an important way for indigenous communities to document their culture, tell their stories, and represent themselves through film – empowering them to use digital tools and video to advocate for themselves.
From concept to execution, local communities lead the way. But how does it really work?
For the tenth Video4Change Learning Session, Network members InsightShare and Sunflower Film Organization (SFO) have invited their fellows and mentors from local communities to share their experiences and learnings in participatory filmmaking.
In 2021, through the "Living Cultures Indigenous Fellowship", InsightShare trained 38 young indigenous leaders in six hubs across Africa and supported them in using communication technologies for self-determination, self-representation, and positive social action. Meanwhile, SFO has produced documentaries on indigenous communities dealing with issues such as forest and wildlife preservation, health education, and climate change under its "Let's Document Cambodia" project. The films from the project are available on Cinemata.
In 2022-23, Insightshare has focused the training on two hubs in Kenya, working with indigenous leaders and young people (Sengwer and Ogiek) not only to train them to make community-based videos, but also to embrace participatory video facilitation as a means to sharing the skills and extending the hub networks themselves.
During the learning session, fellows will share their perspectives on the effectiveness of various participatory video approaches and filmmaking processes applied by InsightShare and SFO. Network members can also share their distribution strategies to involve more stakeholders and bring actual change to communities.
The session is open to the public and free to attend. It will be held on Thursday, February 16, 7PM to 8:30PM Bangkok time (UTC+7).
To sign up for the session, please fill out this form: https://airtable.com/shr66ZYYhRcmFXylf
For more information, email egbert@video4change.org
The Video4Change Learning Sessions are facilitated by Network members. These sessions aim to share knowledge and resources among practitioners using video as a tool for change.