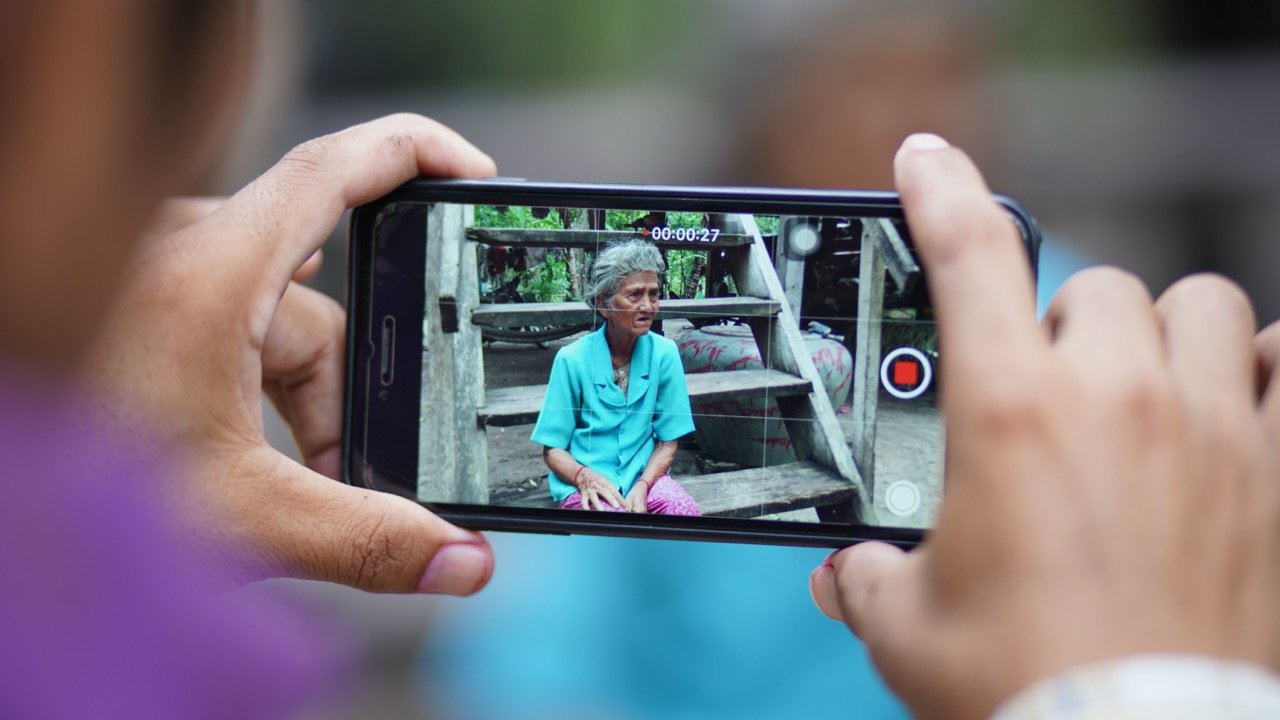 Film is a powerful tool for indigenous communities to document their lives and cultures, have their voices heard, and represent themselves through the visual medium. Since 2019, Video4Change Network member Sunflower Film Organization (SFO) has been empowering indigenous youth in Cambodia to tell their own stories through participatory filmmaking, where participants undergo intensive filmmaking workshops, training, and residency.
Beyond film production, a targeted outreach and distribution plan is essential for the films to achieve greater impact. Earlier this year, SFO partnered with Cinemata, an open and secure platform for social-issue-based films from Asia-Pacific, to make all 11 documentaries from the "Let's Document Cambodia" initiative available to the public online for free.
Creating more impact through targeted outreach
SFO believes that it is important – if not pressing – for indigenous youth to have their stories heard. Instead of mainstream Cambodian youth or international filmmakers producing documentaries about their communities, indigenous youth can be empowered to complete the same task with the right tools and adequate resources. This was the driving force behind the "Let's Document Cambodia" initiative, which highlights films by indigenous youth and stories of their experiences in their communities.
For the documentaries to reach wider audiences beyond local groups, platforms like Cinemata play an important role in broadcasting these essential yet underheard stories. Aside from film distribution, the Cinemata team highlights the issues presented in the films by promoting them and conducting targeted outreach via mailing lists and social media channels.
According to SFO executive director Sithen Sum, the previous partnership with Cinemata in 2020 resulted in impressive online reach compared to conventional video platforms. This partnership featured films from Let's Document Cambodia 2019, loosely addressing "Freedom of Expression and Access to Information". It touched on diverse topics such as journalism challenges, environmental issues, poverty, and LGBT issues, among others. About 60 participants from Siem Reap, Battambang, Kep, Kampot, and Phnom Penh underwent intensive training to produce a total of 13 documentaries.
Sithen said SFO decided to renew the partnership with Cinemata to once again spotlight a new batch of stories by indigenous youth.
"2023 will see us replicate this success model on Cinemata so more target audiences and stakeholders can comprehend indigenous issues, even from a distance", he said.
As of March 30, 2023, outreach for the eight films under "Let's Document Cambodia" 2021 resulted in a total of 4,200 views, while the three films under "Let's Document Cambodia" 2022 resulted in a total of 1,102 views, with viewership expected to increase as outreach continues.
Watch: Let's Document Cambodia – 2021
Watch: Let's Document Cambodia – 2022
"It's one thing to produce documentaries that engage vulnerable groups such as indigenous youth. It's another to promote its visibility across relevant platforms such as Cinemata. The [Cinemata] team has helped strategise our releases and fix the trouble we sometimes faced while experiencing the platform itself," Sithen added.
Empowering people to tell their stories
Aside from showcasing these films online through Cinemata, SFO has also been active in sharing their knowledge with members of the Video4Change Network. Last February, SFO, InsightShare, and EngageMedia organised an online learning session on participatory filmmaking for indigenous communities. Local fellows and mentors from communities attended the session and shared their experiences on the effectiveness of various participatory video approaches and filmmaking processes applied by InsightShare and SFO.
As indigenous communities and their cultures tend to be misrepresented in mainstream media, participatory video has become an important way for these communities to tell their own stories and advocate for themselves. The discussions ignited a lot of interest, and the conversation on participatory filmmaking approaches has compelled Network members to continue dialogues to advance greater social impact and the common good.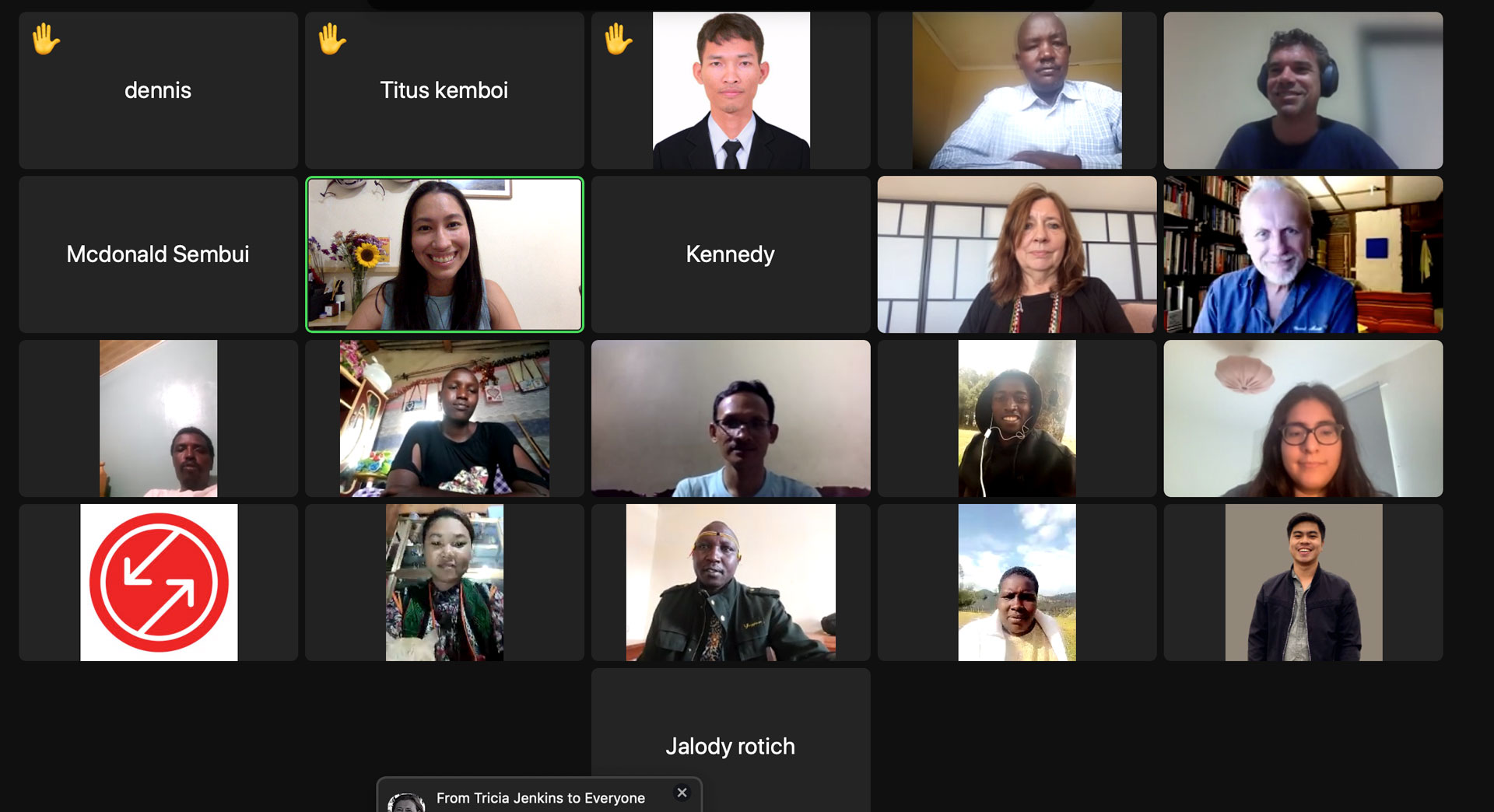 For more information on SFO's initiatives, visit the following links:
For more updates on Cinemata's curated videos, playlists, and featured filmmakers, subscribe to the bi-monthly newsletter here.