We are the Video4Change Network, a consortium of human rights activists, journalists, trainers, and video practitioners who use video as their primary tool to effect social change. The Network strengthens collaboration between Video for Change organisations so they can better respond to shared challenges and opportunities.
The Network was founded in June 2012 at a meeting in Indonesia and has since evolved to develop a formal governance and membership structure, as well as successfully executing a range of collaborative projects responding to identified needs in the field. The Video4Change Network currently consists of 12 Network Partners and Affiliates from 5 different continents.
Video is rapidly becoming a fundamental part of advocacy work – the Video for Change Network aims to provide leadership and support to this rapidly evolving field. At this critical point in history we are seeking to expand the membership of the Network, and invite you to apply.
Network Aims:
Build Mutual Support and Exchange: members engage with one another in peer-support, learning, and knowledge exchange, online and via global and regional convenings. Together, we actively curate, create, and promote learning resources with our Network members and with Video for Change practitioners more broadly.
Support and Initiate Projects and Collaborations: members support and initiate a variety of partnerships and projects as a Network and, with the broader field, develop new initiatives and leverage our collective fundraising capacity.
Expand and Influence the Video for Change Field: as a Network, we advocate on key Video for Change issues, build the profile of Video for Change, connect regional and national grassroots video content to larger audiences, and influence the broader social change and human rights field.
Build the Reputation of Video for Change: we continuously develop the legitimacy and standing of Video for Change as critical social change and human rights practice.
Why join the Video4Change Network?
Increased collaboration, learning, and knowledge sharing opportunities
Access to a wide range of expert knowledge
A strengthened organization profile
An opportunity to contribute to shaping the strategic direction of the Network and the broader field
Share and collaborate regarding funding opportunities
Ability to utlise the Video4Change Network name
Ability to attend Network convenings
A platform to build collaborations with leaders in the field
Over the years the Video4Change Network has supported a wide variety of collaborations, produced a range of learning resources, and held knowledge sharing events between members and the broader commuity. Some highlights include:
For more detailed information about the various roles, rights, and responsibilities of Network members and affiliates, including information on membership fees, please read our Governance Document. We also have a set of Participation Guidelines, which describe the core values and behaviours expected of members.
Is your organization a good fit?
To be a good fit for the Video4Change Network your organisation should
Be a non-government, non-corporate entity that is committed to the core goals of the Network
Use video as your primary technology for achieving positive social change
Work towards making meaningful contributions to human rights and environmental justice
Be interested in building the Video for Change field more broadly
Be an experienced Video for Change practitioner
Have a minimum of two (2) full-time staff members or the equivalent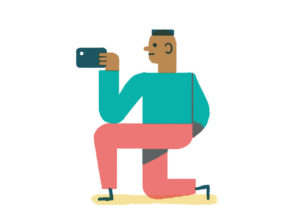 If you're interested to apply, please fill out the application form below before 23 August 2020. After a selection process involving all current Video4Change members, selected applicants will be invited to become members of the Video4Change Network.
If you have any questions, or would like more information, do not hesitate to contact us. We look forward to hearing from you!
"Applications for membership are closed"