This is a regular public update of the Video4Change network, a network of human rights activists, journalists, trainers, and video practitioners who create and use video to affect social change.
The Video4Change South Africa Grassroots Gathering
This October, InsightShare, with the support of EngageMedia, Video Volunteers, and WITNESS hosted a Video4Change Grassroots Gathering outside Cape Town, South Africa. Amidst the wine farms of Boschendal, Stellenbosch, for five days of sharing, connecting, amplifying, and learning, dozens of activists, video-makers, and members of organisations fighting for human rights and environmental justice gathered at the Bertha Foundation's Retreat.
The participants were predominantly from African organizations, but Video4Change partners Small World News (USA), Kashmir Unheard (representing Video Volunteers, India), and Cartara (Netherlands) were also present.
Egbert Wits, the Learning Manager, Video for Change and the Project Manager of Video for Change Impact Toolkit along with King Catoy, the Video Lead of EngageMedia joined the event and shared the experience.
King Catoy shot and directed the shared videos. Egbert Wits also shared some of the
highlights and takeaways
from the gathering.
How can Participatory Video be used to defend rights?
In the following video Timothee Emini from OKANI, a community-based indigenous NGO from Eastern Cameroon, describes how video is a powerful tool in his work on conservation and land rights.
In another video, Scholastica Kukutia, a member of the Maasai community of Kenya, describes how the camera has brought people together and provided evidence of the land rights struggles in Kenya.
These videos are a part of InsightShare's Indigenous Insights campaign, highlighting the leading role that Indigenous Peoples can take in finding common solutions to the climate crisis. This video series was a collaboration with EngageMedia. EngageMedia's King Catoy prepared the questions and shot the videos.
Confronting Key Dilemmas In Authencity Infrastructure For Multimedia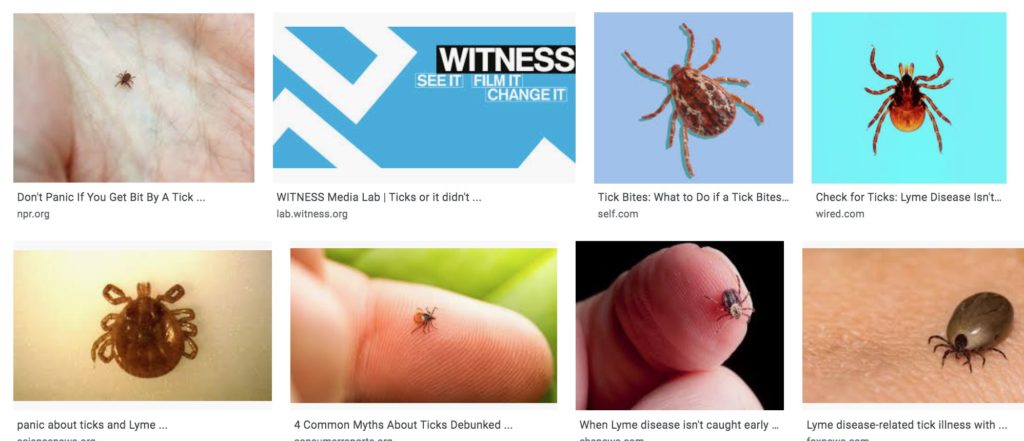 Video4Change Network partner WITNESS is leading a focused initiative to better understand what is needed to better prepare for potential threats from the emerging and potential malicious uses of so-called "deepfakes" and other forms of AI-generated "synthetic media" and how we push back to defend evidence, the truth and freedom of expression.
In a recently published report (download pdf) WITNESS has proactively confronted key dilemmas in authenticity infrastructure for multimedia as new tools can track where a video came from.
The discussion is moving from niche to mainstream as companies like Adobe are proposing new content authenticity standards and initiatives. Learn more about the report here.
30 Years of B'Tselem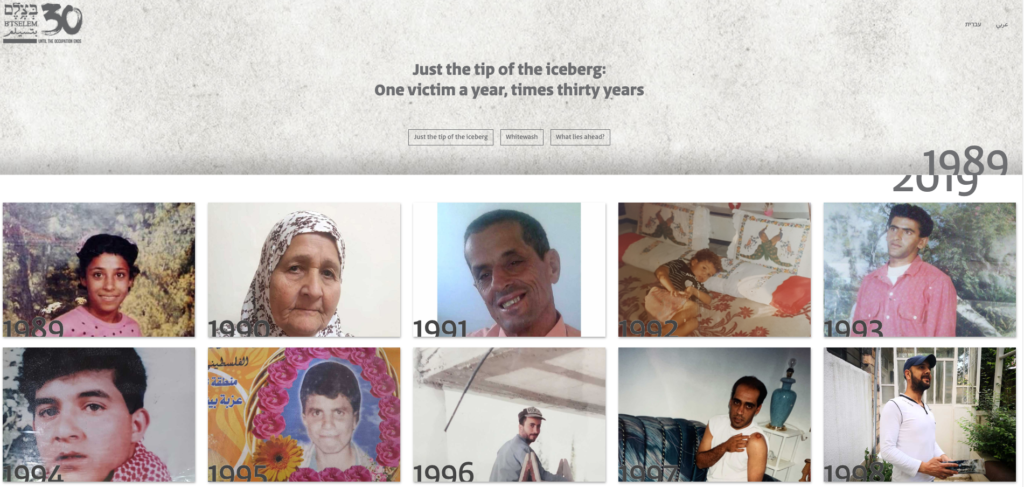 To commemorate the 30 years anniversary of the founding of Video4Change network affiliate B'tselem has presented a special coverage in which an instance where soldiers killed, injured, or beat a Palestinian was highlighted for each year since 1989. B'Tselem hopes that documenting, calling for action, carrying out investigations, and archiving records can bring justice and end the occupation, as well as build a future in which human rights, democracy, liberty and equality are ensured to all people, both Palestinian and Israeli.
"Of Land and Bread" is the first full-length documentary film produced by B'Tselem. It was directed by the head of the organization's video department, Ehab Tarabieh. It premiered at the International Documentary Film Festival in Amsterdam (IDFA) last month. Here is a trailer of the documentary:
Launch of the Video for Change Impact Toolkit in the Indonesian Language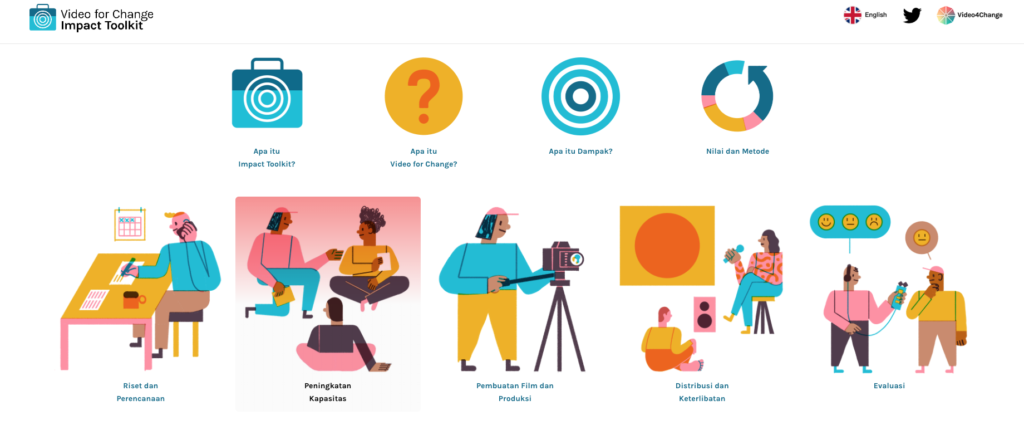 On November 29, 2019, the Indonesian Version of the Video For Change Impact Toolkit was launched. It is a resource contextualised with heaps of Indonesian content and unique case studies.
Running up to the release of the Bahasa Indonesia version of the Video for Change Impact Toolkit, EngageMedia facilitated a Co-Creation Lab in Jakarta for 14 Indonesian video practitioners. Read about the Co-Creation Lab
here
.
That's it for the December 2019 Video4Change network update. Be sure to visit the V4C website and the Video4Change Impact Toolkit for all the latest information about the member organisations and their latest activities. And if you want us to include information about your organisation's upcoming or completed campaigns, please don't hesitate to email us. Until next time!