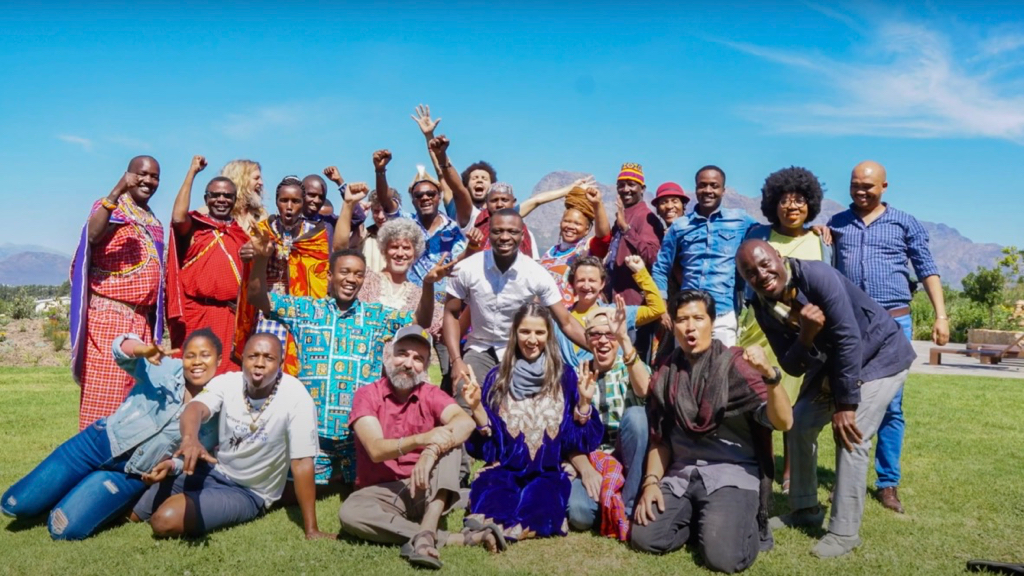 Attendees of the Video4Change Grassroots Gathering in Cape Town, South Africa (2019)
July 2022 marks the 10th anniversary of the Video4Change Network. From its first physical gathering in Yogyakarta, Indonesia back in 2012, to the latest online Learning Sessions this year, what an inspiring journey it has been.
In its first ten years, the Network has held numerous regional convenings (the last being in South Africa in 2019) and grown its membership from 12 to 17 organisations.
It has also since launched and grown its website to share updates and provide resources on how video can be used to create social and environmental impact.
A key launch to highlight as well is the Video for Change Impact Toolkit (available in English and Bahasa Indonesia). The Impact Toolkit continues to be a pillar and guide for impact producers and filmmakers in the Asia-Pacific.
To reminisce and commemorate this milestone in the life of the Network, five members share some of their personal highlights throughout the decade.
Fabian Rodrigues, who works for InformAction in Kenya, remembers the 2015 Mexico network gathering in particular. True to the Network's primary medium, Fabian shared a video capturing his memories of participating in this event.
Nick Lunch, director and co-founder of InsightShare in the United Kingdom, will never forget being at the International Anti Corruption Conference in Panama City in 2016.
Together with fellow Video4Change colleagues, Seelan (EngageMedia), Jessica (Video Volunteers) and Lucy (InformAction), I was there to present the Widow's Cry Participatory Video (PV) project with Michael from Ghana. Jessica then accompanied me to visit our Indigenous partners in Guna Yala and we ran a mini PV workshop together!
For Claudia Modonesi, executive director of Picture People, a memory from even before Picture People joined the Network in 2020 stood out:
I remember the first time I met with Egbert (EngageMedia) in Manila at a Film Lab organised by Dakila when he introduced the Impact Toolkit. I realised how useful and relevant this toolkit would have been for our trainees in producing local impact with their films. I approached Egbert at the end of his session and he mentioned the Video4Change Network. This was something Picture People would be thrilled to be part of, meet with like-minded organisations, share experiences, and develop potential collaborations. Happy that this came true!
Anna Har, founder and director of Freedom Film Network in Malaysia, also remembers fondly their work on the toolkit, and finally being able to present it in Kuala Lumpur in front of fellow documentary filmmakers.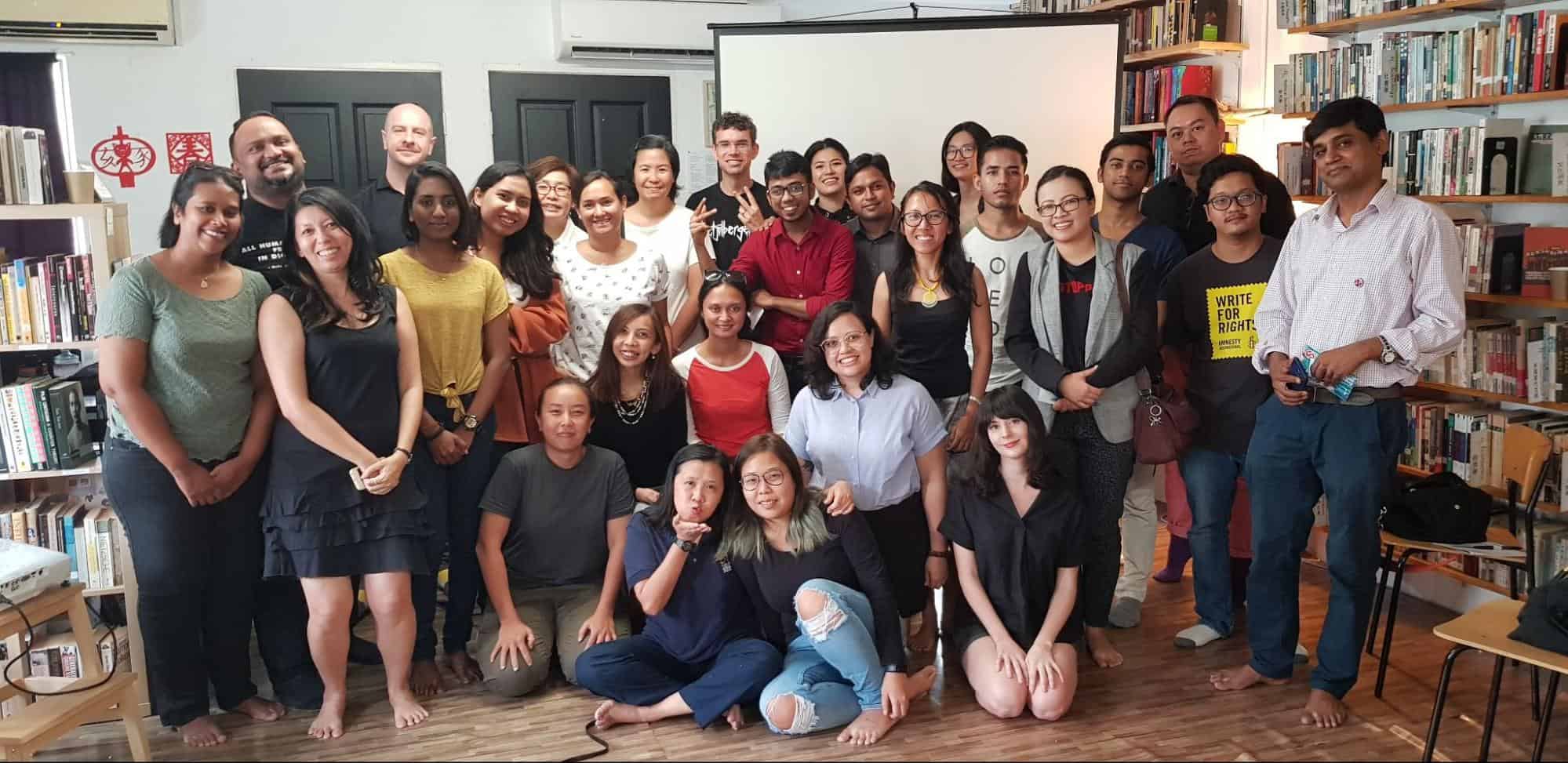 Attendees of the Video for Change Impact Toolkit launch in Kuala Lumpur (2018)
Since the Network began, EngageMedia has maintained its role as convenor. For outgoing Executive Director Andrew Lowenthal, the fact that the Network came about organically and continues to stand strong after a decade is truly unique.
Perhaps the most profound moment in the Network for me was the agreement to create the Network. At the end of the first meeting in Yogyakarta in 2012 it was suggested that we must continue working together, that this can't be the end. Everyone nodded and chimed in with how profound the experience had been, and how many had 'found their people'. There was no intention to create a network when we convened the meeting, it was an idea that found its time.
These memories are but a small glimpse into the years of amazing work over the course of a decade. The Network's journey can only continue from here: learning and growing from each other, and meeting more filmmakers and changemakers eager to create impact through the medium of film.